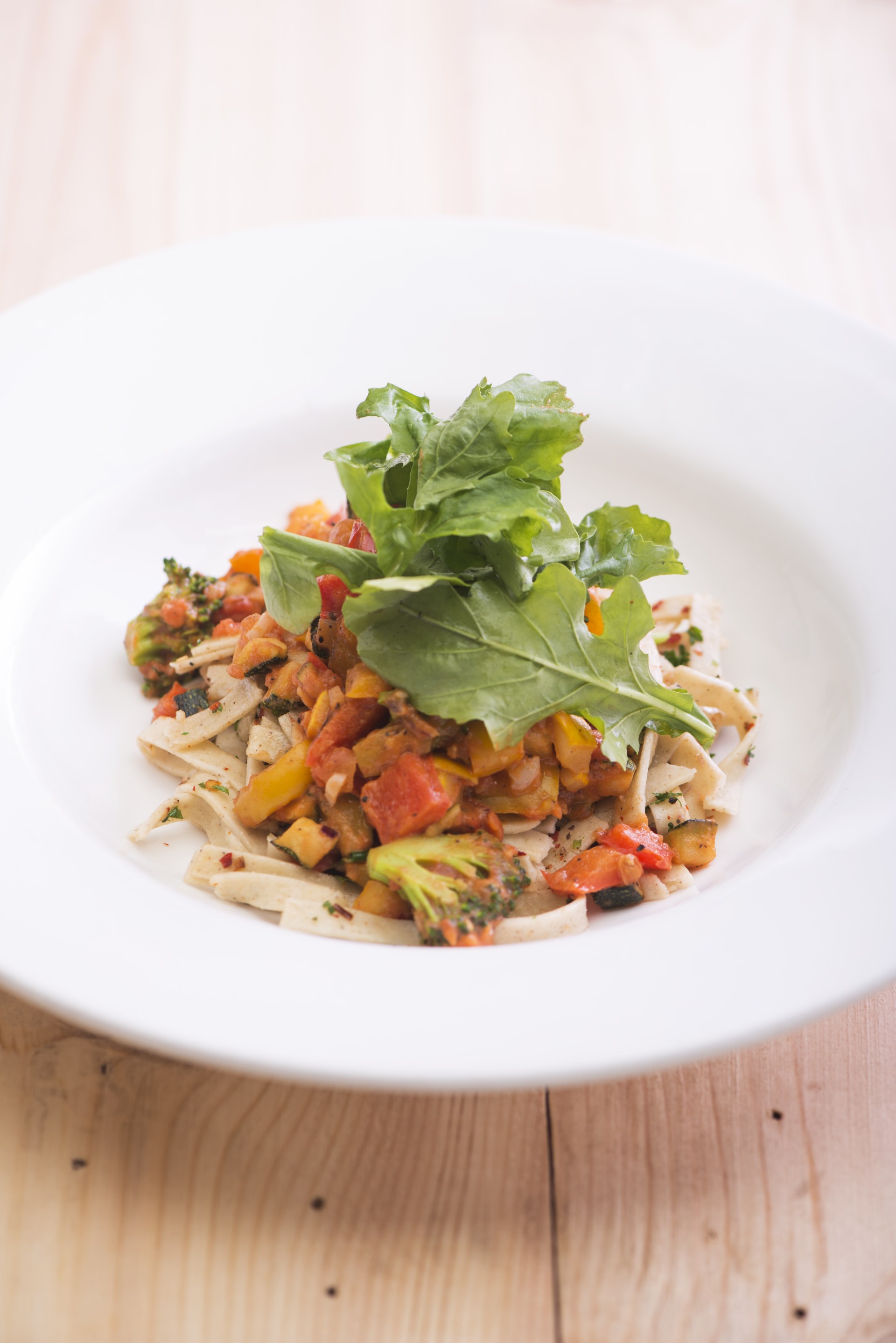 Can Healthy be Yummy? Smoke House Deli Gives Us the Answer
Chef Saurabh Arora at Smoke House Deli has been busy the past few months trying to figure out the perfect combination of healthy and yummy. The restaurant is trying to break the myth that healthy is not tasty. Paleo, vegan, low glycemic, gluten free, dairy free - they have all the buzzwords down; but can they dish it out? We at Explocity gave it a try to find out if they got it right.
Chef Saurabh says it wasn't easy, "Several months of research has gone into putting the menu together – The prime focus was on giving diners an alternative lifestyle choice in the form of a delicious yet balanced menu with ample choice. Creating a menu that's both nutritionally rewarding and delicious. Months have been spent pairing healthy ingredients together to arrive at a great tasting healthy menu that one can enjoy with absolutely no guilt."
The appetisers on the menu include Paleo Coconut and Seafood broth and the very textually arousing Spinach and Millet soup. Next is the Low glycemic Soy Marinated Tofu and Spinach Sandwich either with Ragi or gluten free white bread, of which chef was unwilling to share the secret. The Super Quinoa salad and the Chicken Salad both were sprinkled with brown rice flakes, clearly the highlight of the dish.
The mains were Jowar Gnocchi with a spicy mushroom fricassee (our pick), White Mushroom and Arugula risotto made with foxtail millet and the Soy milk ravioli. The taste of the Soy milk sauce is something which takes getting used to. All the pasta are gluten free as well. Other mains are Pan seared Rawa with Bhavnagri sauce and the Ras El Hanout Grilled Chicken.
Desert includes Banana Flour Cake and Soy Milk Cheesecake with a Ragi crust. We love the use of the innovative ingredients on the menu ranging from  ancient grains, millets, ragi, soy and quinoa. "Although some were difficult to procure, like the Kefir Grains, Banana flour, " Chef confides. Over all a healthy guilt free meal which is difficult not to go overboard with.
You can try the new healthy menu at Smoke House Deli, Lavelle Road, Bangalore