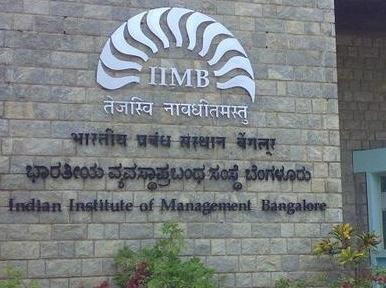 Amidst all the economic gloom, there is some news one can be merry about as recruitment seem to be picking up. The Indian Institute of Management Bangalore is leading the way with all its students getting placed with record highs in salaries this placement season.
On the brink of the career of their dreams, 388 students of IIM Bangalore have got placed within just four days during campus placements at the B-School. While sources say some students commanded salaries as high as Rs 30 lakh a year, students also got to choose from a slew of sectors like consulting, finance, operations and marketing.
"There is a rise of 10 to 15 per cent form last year. The salary for this batch is about Rs 19.5 lakh," said Professor Sankarshan Basu, Chairperson, Career Development Services.
Nine of the students have opted to work in the social sector to work at institutions like Narayan Hrudayalaya.
Of course, IIMs represent the cream of talent and their students getting good placements is no surprise. But what is also true is that it bides well for students graduating from other Tier two and three institutes, raising hopes for students in both management and other professional courses.
Fears of the slow economic growth impacting salaries have been allayed and the lot has also managed to get placed ahead of its peers in other IIMs like Ahmedabad and Kolkata.
Source: Business Standard