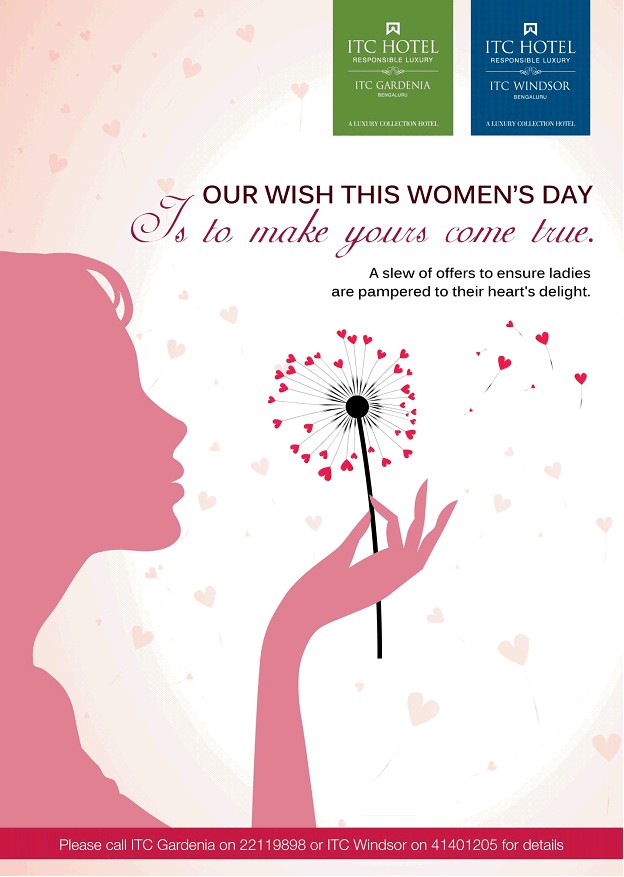 Enjoy an extravagant Women's Day Brunch at ITC Windsor and ITC Gardenia on March 08,
with a host of celebrations specially designed to honour the ladies.
At ITC Windsor enjoy the Brunch Buffet by Indulging in Low Calorie Cocktails, Chocolate Martinis and much more. Savour an eclectic and grand global cuisine.
At the ITC Gardenia, indulge on a special concoction as a welcome drink on
arrival. Indulge the women in your life with a host of succulent fares.
Chef Uchit Vohra and Chef Yogen Datta along with their culinary brigade
will take you through a culinary sojourn.
ITC Gardenia, 1, Residency Road, Bangalore
ITC Windsor, 25, Windsor Square, Golf Course Road, Bangalore