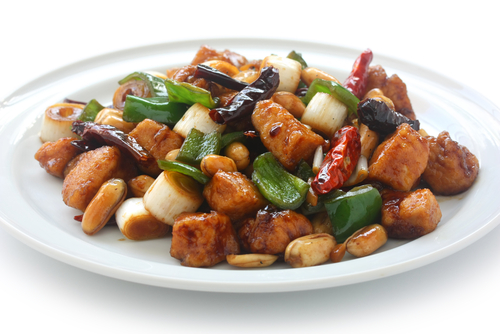 Chef Zang Wei Jia is curating a number of delicacies to celebrate the Chinese new year at Cubbon Pavillion, ITC Gardenia.
In Chinese mythology, the spirit of the horse signifies prosperity, good fortune and progress. 2014 is the year of the horse. Starting from January 31 to February 9, 2014, ITC Gardenia Bengaluru pays tribute to the Chinese new year with an array of traditional and contemporary Chinese dishes.
Chef Zang Wei Jia specialises in Cantonese and Sichuan delicacies at The Great Wall Sheraton Hotel in Beijing. Chef Zang Wei Jia is known for using culinary techniques that blend ethnic methods with contemporary thinking and styling. Chef Zang is now at the ITC Gardenia, Bengaluru and will be curating the menu for the event.
There are a number of starters ranging from Chuan Jiao Ji (Stir fried diced chicken with Chao zhuo pepper sauce) and Jing Wei Pao Qie Ding (Stir fried eggplant and tomato capsicum in soy garlic). Soup lovers can enjoy a delicately flavoured lamb and radish clear soup. For main course, there will be Fen Si Zheng Long Xia (steamed glass noodle lobster with black bean sauce), Chen Pi Hei Jiao Nou Liu (pan fried beef tenderloin with orange zest and black pepper sauce) and Yan Rou Liu Shi Gu (pan fried lamb fillet with mushrooms, in oyster sauce).
Chef Zang will also be preparing a delectable fare for vegetarians also. They can feast on Don Bao Shao Ban Dou (stewed French beans with garlic chilli bean sauce) and Suan La Bai Cai (stir fried Chinese Cabbage with dry chilli).
When you're dining Chinese, aromatic rice and noodle dishes are a staple. There will be Shou Gau Mian (homemade noodles with tomato and mushroom sauce) and Su Shi Jin (stir fried rice with pork).