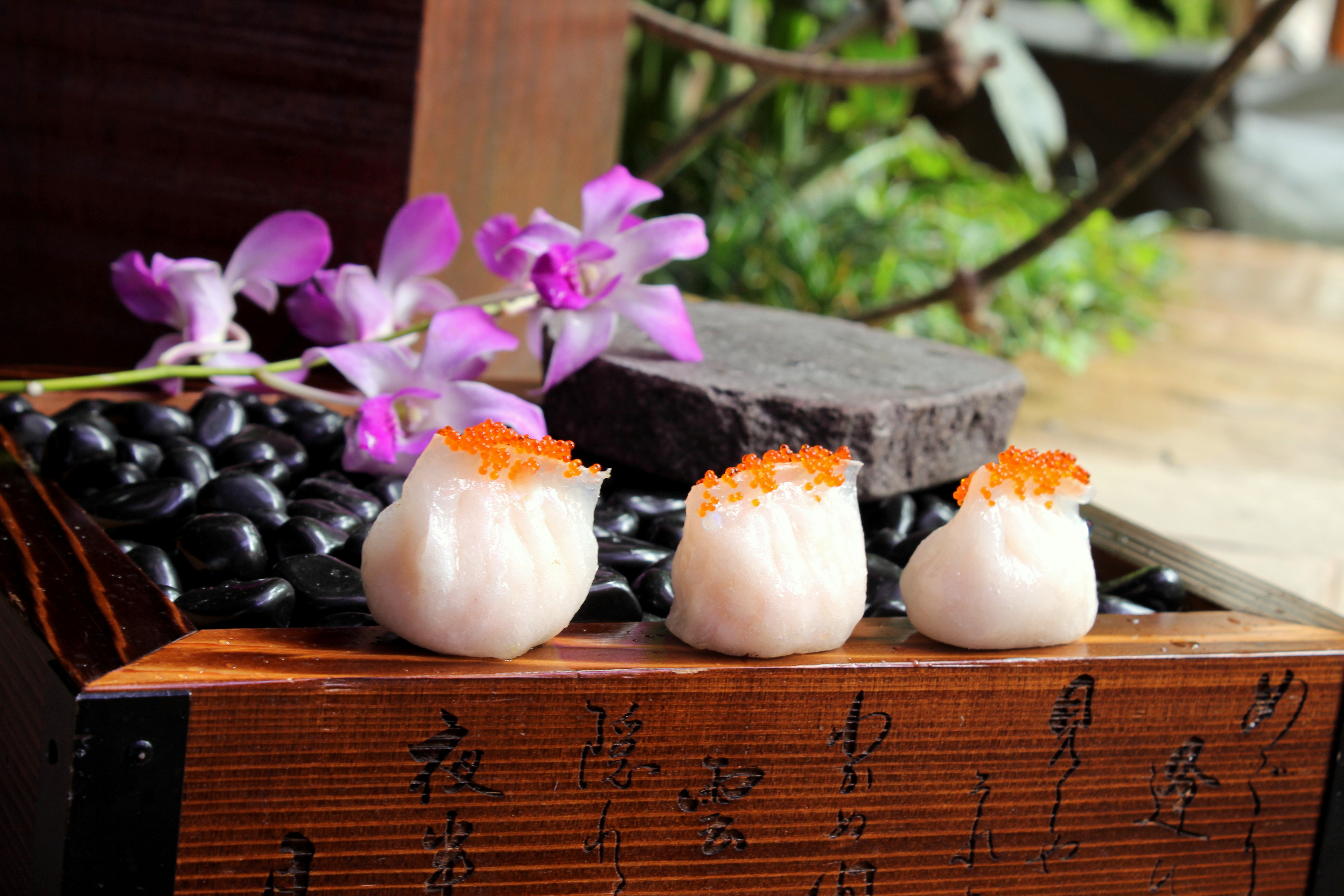 When you are served dim sum at Leela Palace or any Chinese restaurant, the polite response is to tap a finger on the table by way of saying shi shi (or "thank you") to your server.
If you are married, you tap your middle finger on the table. (The middle finger has such versatility.) If you are single, the index finger. (A practice that probably has its reasons in the dating world.)
You should know these things when you visit Zen at the Leela Bangalore, for their "Dimsums for Lunch" - festival that runs all August. The spread is  three set menus. Each offers a soup or salad, selection of unlimited dim sum and a dessert. There is also a main course of Thai Curry, green, red, or yellow. All the menus are priced at a reasonable Rs 1200 plus taxes for the unlimited dim sum lunch.
The dim sum has two meanings. One is the dumpling itself and the other is a hi-tea of sorts. The Chinese realised, well before anyone, that drinking tea with food aids in digestion. So they created a whole meal around this called "yum cha" which in Cantonese means "drink tea". So dim sum could include chow mein, congee and other dishes.
The menu also features steamed and fried dumplings. Some of these are the Lamb Sui Mai, Fried Almond Prawn With BBQ Sauce, Fried Sweet Potato Dumpling, Pumpkin and Pine Nut Dumpling and more.
Make a reservation to show off your dim sum etiquette by calling +91 80 2521 1234.