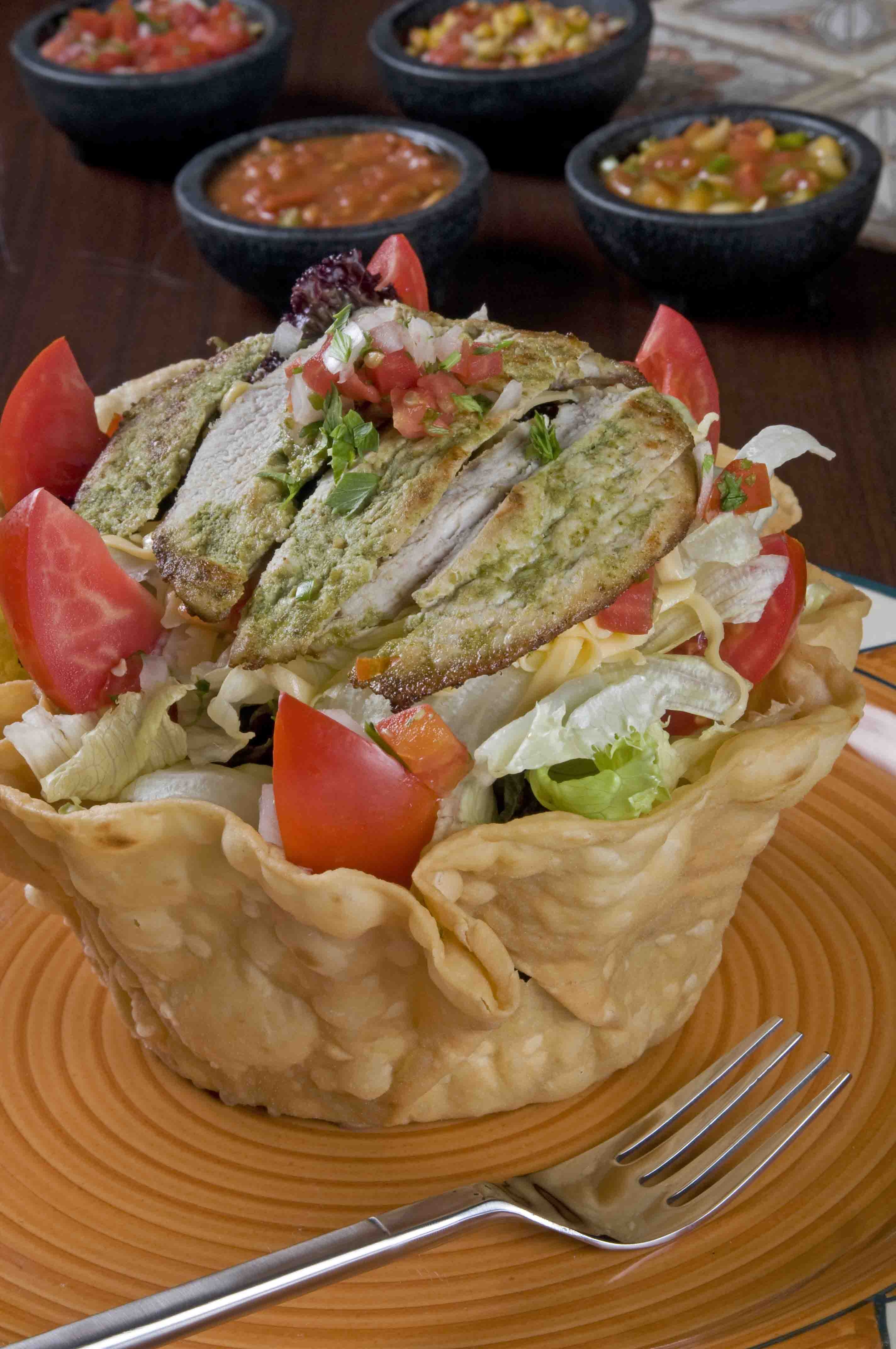 Is it a taco? Is it a salad? Who's to say? The Taco salad at Sancho's is the best way to be eating healthy with a little bit of fun. Chef Vikas Seth from the restaurant has a great recipe which packs in some goodness and is also tasty.
The Chicken Taco Salad starts with flour tortilla baskets. These will be the base of the salad. Prepare the chicken breasts are prepared with a yummy marinade of finely chopped coriander leaves, chopped garlic, oil and salt. Mix with the chicken and keep aside in a fridge for two hours. Grill the chicken on the hot plate or grill till done. Cut into thick strips, keep aside warm.
The rest of the ingredients like lettuce, Pico De Gallo, boiled corn, green olives, cucumber, jalapenos and Monterey Jack Cheese are mixed together. A dressing of jalapeno, coriander leaves, oil and salt is prepared.
Assembling the salad is easy. Mix the chilled lettuce mix and remaining ingredients in a large bowl. Drizzle dressing over salad; toss gently to coat. Place the prepared salad in the Taco basket, arrange tomato wedge on the sides and top it up with the warm sliced chicken, Serve immediately.
Try this great salad at the Tex Mex restaurant SAnchos in UB City, Vittal Mallya Road, Bangalore