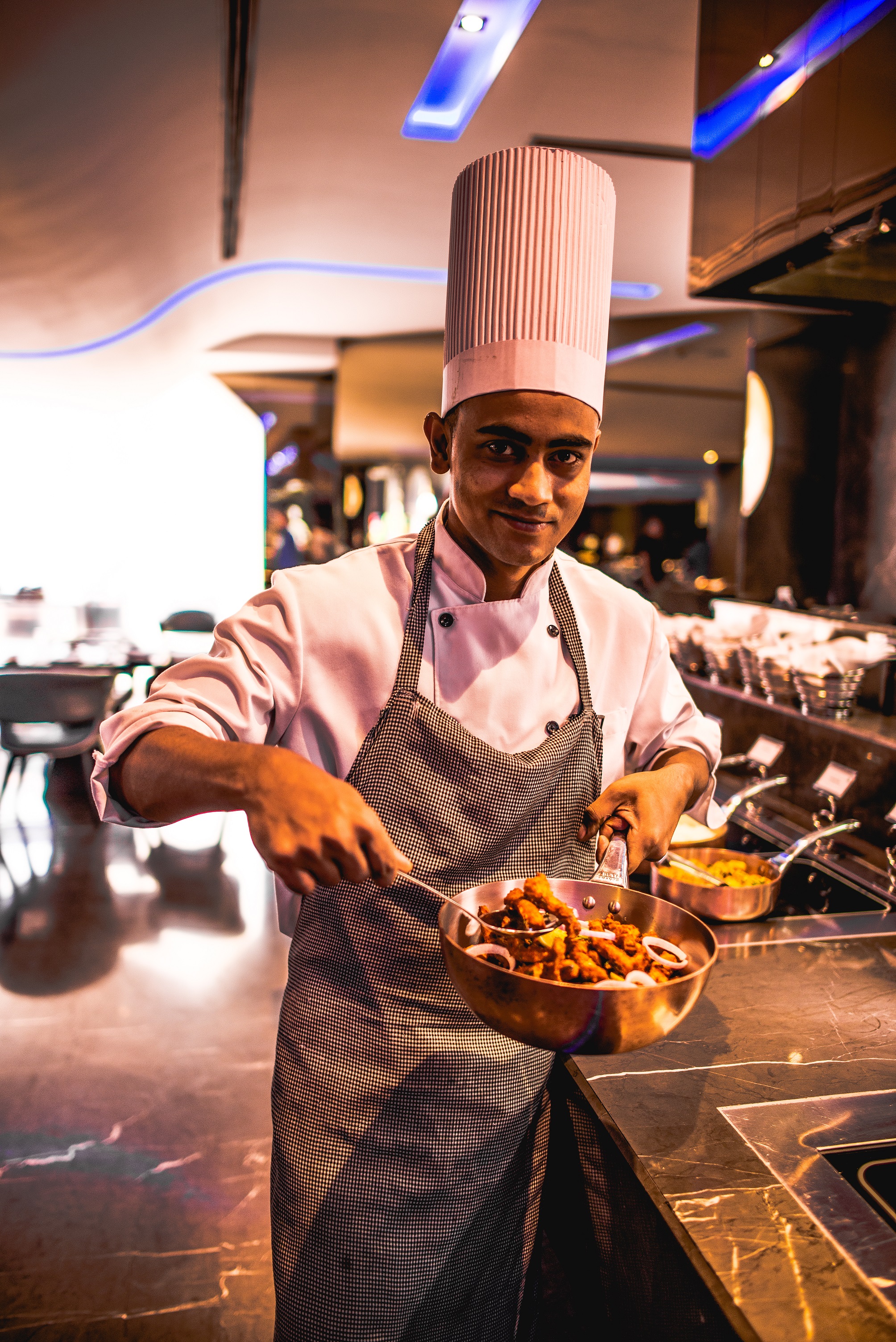 There is a lunch buffet at Radisson Blu Atria that features dishes from all over the world. There are dishes from countries like Myanmar, Sri Lanka, Arabic, Indonesian, Japan, Korea to name Asian countries.
The buffet is made with seasonal, local produce and the many dietary restrictions are adhered to with their sugarless desserts.
The lunch is everyday from 12:30pm to 3pm at One Atria Cafe. The price for the lunch buffet is Rs 1100 plus taxes per person.

Group discounts are available. You can call +91 73386 77603 to know more.

At Radisson Blu Atria.