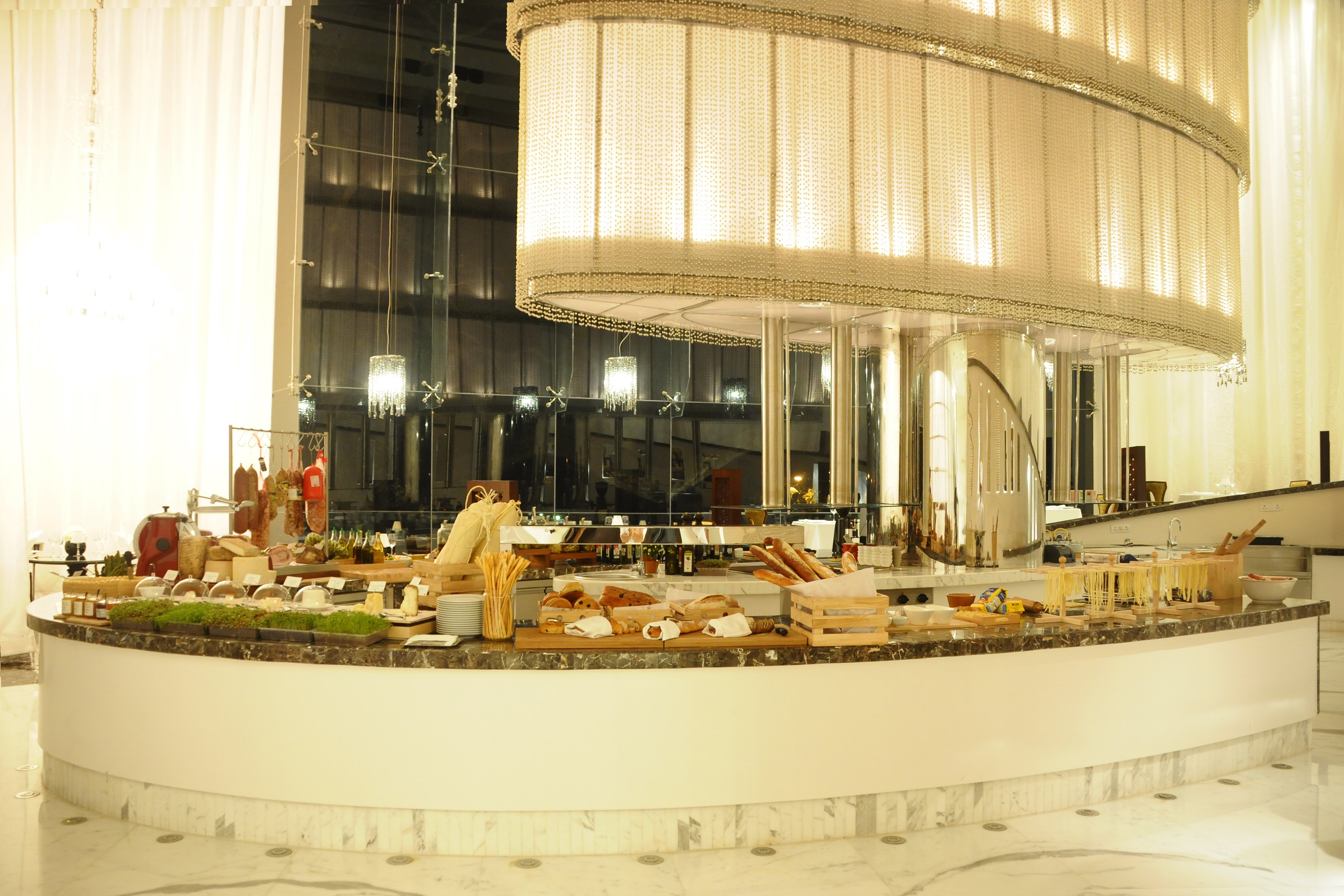 Chef Antonello Cancedda, Chef de cuisine at Alba, JW Marriott is always charming guests with his musical skills. But the food is a class apart. The fine dine Italian restaurant has launched a new menu and Explocity got a sneak peek.
The all new delights include an exciting array of salads, Anti Pasti, Zuppa, Secondi and Pastas. We loved the Capesante E Asparagi (Pan seared scallops, asparagus, tomato, basil, olive oil) and the Gamberi Alla Birra (Grilled prawns, beer peroni, lemon) as appteizers.
The thin crust pizzas like Bianca or Proscuitto topped with farm fresh vegetables, fresh meat and finest cheese, are all of Chefs' authentic creations. There are even signature pastas like Agnolotti Di Pollo Al Plin (Stuffed chicken pasta, sage butter) and the Strozzapreti Alla Bolognese (the aforementioned Hand crafted twisted pasta, tenderloin bolognaise).
Adding a perfect ending note to the delicious meal are irresistible desserts like the signature Bonet (Amaretti chocolate pudding) or the traditional Tiramisu.
Alba boasts of a fine selection of signature dishes from Italy. The restaurant has the freshest produce, curated section of prosecco and spirits offering elegant pairing choices with every selection. When at the restaurant remember to order the fresh peach Bellini – it's the best in town.
Alba, JW Marriott, Vittal Mallya Road, Bangalore