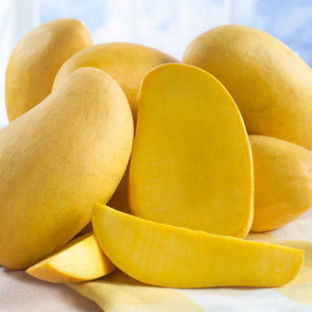 The rainy and windy weather over the past two weeks has brought down the sizzling temperature. But the change in climate change has left mango growers worried; they've even gone to appeal to citizens to come to their aid by buying more mangoes.
"Pre-monsoon rain has cost us heavily. Mango yield has dipped by at least 70%; the target this time was 6 to 7 lakh tonnes," said Srinivas, president of Karnataka mango growers association. Public response at the mango mela has been below expectations, Srinivas said. "The growers bring naturally ripened fruits to the mela. People should come forward and buy them and help farmers," he said.
The poor response has resulted in distress sales. "Farmers have sold 3kg of Alphonso mangoes for Rs 100 owing to lack of buyers," he pointed out.
Hoping for better weather conditions and a good public response, the association is likely to request the authorities to extend the mela by a week or 10 days.
Source: The Times of India