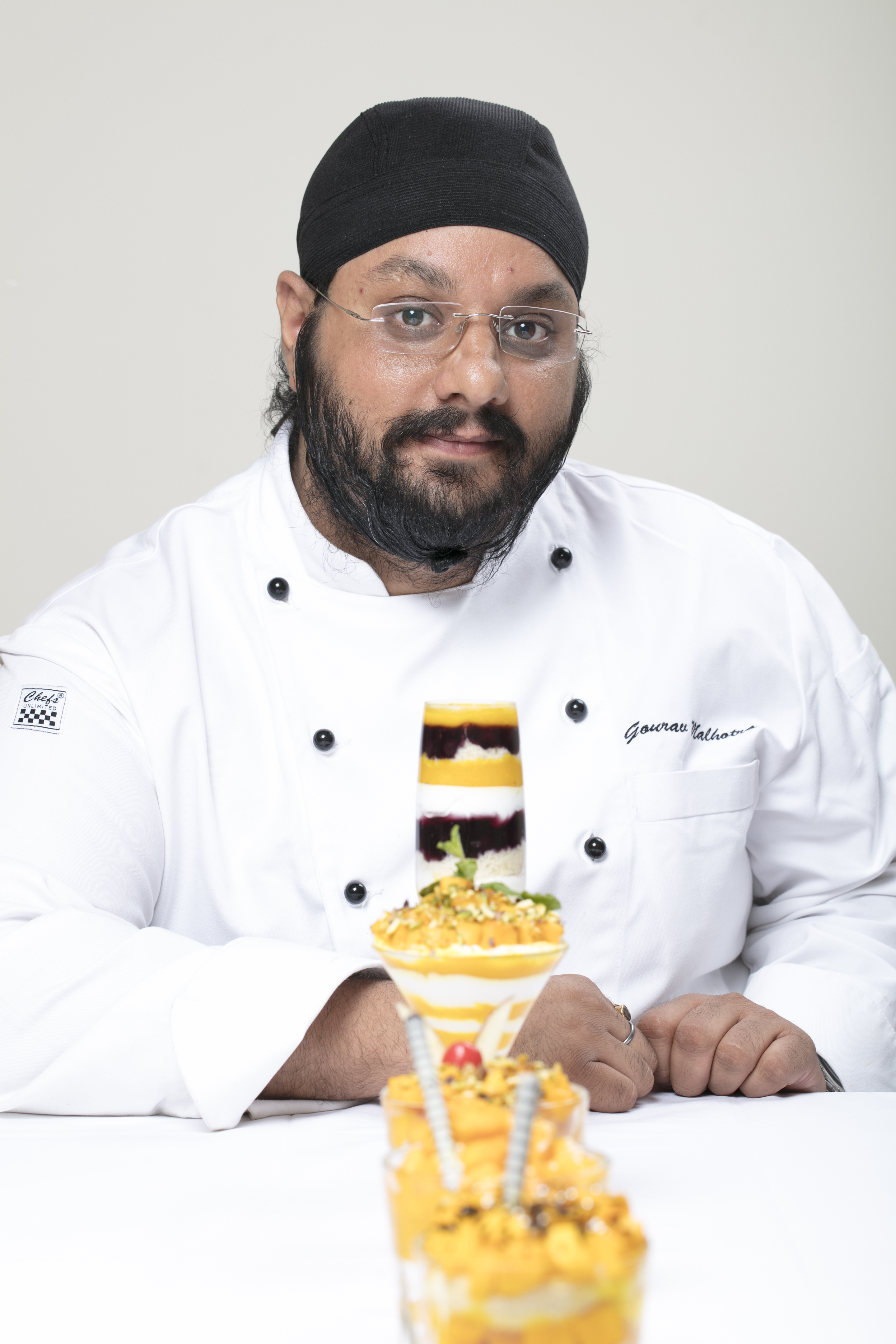 Meet Chef Gourav Malhotra, Executive Chef of Royal Orchid Resort and Convention Centre. In conversation with Explocity, Chef Malhotra says the Bangalore food scene reminds of his hometown Delhi. Just because of all the options available.
Where did you grow up?
I was born and brought up in New Delhi.
What led you to becoming a chef?
From my childhood onwards I was always passionate about cooking so finally I did my further studies in this line and became a professional chef.
How long have you been a chef?
I have been working in this industry for 14 years.
What do you enjoy more? Cooking or creating?
You can only create while cooking. So cooking and creating go hand in glove. As a chef we always play with spices and change the taste as per current market trend.
Do you feel there is virtue in preserving the authenticity of cuisine?
It is very much required to preserve the authenticity of cuisine while cooking. I believe a chef cannot miss this part.
What dish do you like eating the most?
As an individual I love eating authentic Italian. Organic Lasagne or Thai Green curry, I suppose. Both are my favourite dishes.
What's your least favourite dish?
I am least interested in potato based dishes.
How long have you lived in Bangalore?
It has been around six months since I moved to Bangalore.
Do you like it here?
Yes, definitely. I like it here as people always welcomed my professional expertise. I feel like as if I am staying here for long time never felt like I left my native place and settled in some other city. Sometimes I feel like I am in Delhi as it has many eating options with diverse taste and many things to explore.