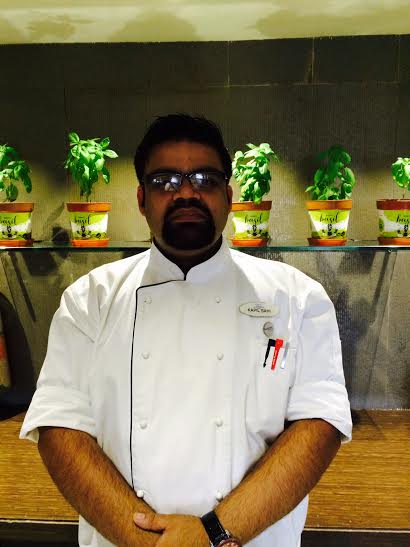 Where did you grow up?
Born in New Delhi and did my Hotel Management from IHM Chandigarh
What led you to becoming a chef?
I wanted to be a part of this profession because of the commitment, passion and creative sense involved.
How long have you been a chef?
I have 11 years of experience in various hotels.
What do you enjoy more? Cooking or creating?
Guess a bit of both. Creativity is what is expected in higher positions nowadays. You have to be creative to survive in the market. Cooking always remains an integral part of being a chef.
What dish do you like eating the most?
Hand made pastas have been always topped the list.
What's your least favourite dish?
No dish as such, but I am not a fan of foods that are too spicy.
How long have you lived in Bangalore?
Since February 2016.
Do you like it in Bangalore?
It is the one city that has an amazing mix of people from around the globe. Being in Bangalore you are never away from latest happening in your profession with so many hotels around you. Always keeps you on toes.