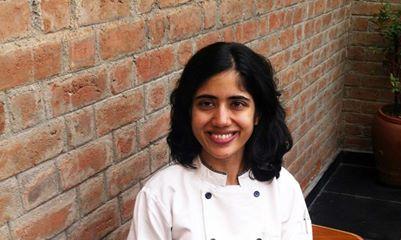 Chef Puja Reddy
Serafina
Where do you source your ingredients from?
At Serafina we try to use as many locally grown items as possible. Bangalore has very good weather so the produce is excellent and available very close to the city. Only some cheeses are imported and our salmon comes from Scotland. But even our tuna is from India itself.
Indians have really taken to Italian. Why?
I think when it comes to European cuisine, the one which is most relatable to us is Italian. And even if it is not spicy there are many similarities between the palates. There are many dishes which have common flavours. At Serafina we have done very authentic Northern Italian, but people enjoy it a lot.
Which other restaurants in Bangalore do you like?
Koramangala itself has so many options, if I just want to chill out I go to Elango's. If I wanna try some other Italian restaurants I go to Via Milano and Chianti, or even something basic like Truffles Ice and Spice. I love Vietnamese food so Phobidden Fruit is a place I visit regularly.
What are the upcoming trends?
I think we will definitely see more regional Indian food. Everytime we say, 'Let's go out for Indian,' it is usually Punjabi food. But I think other state foods will get popular, even the North Eastern places. I like restaurants such as The Naga Kitchen and Axomi which is Assamese food.