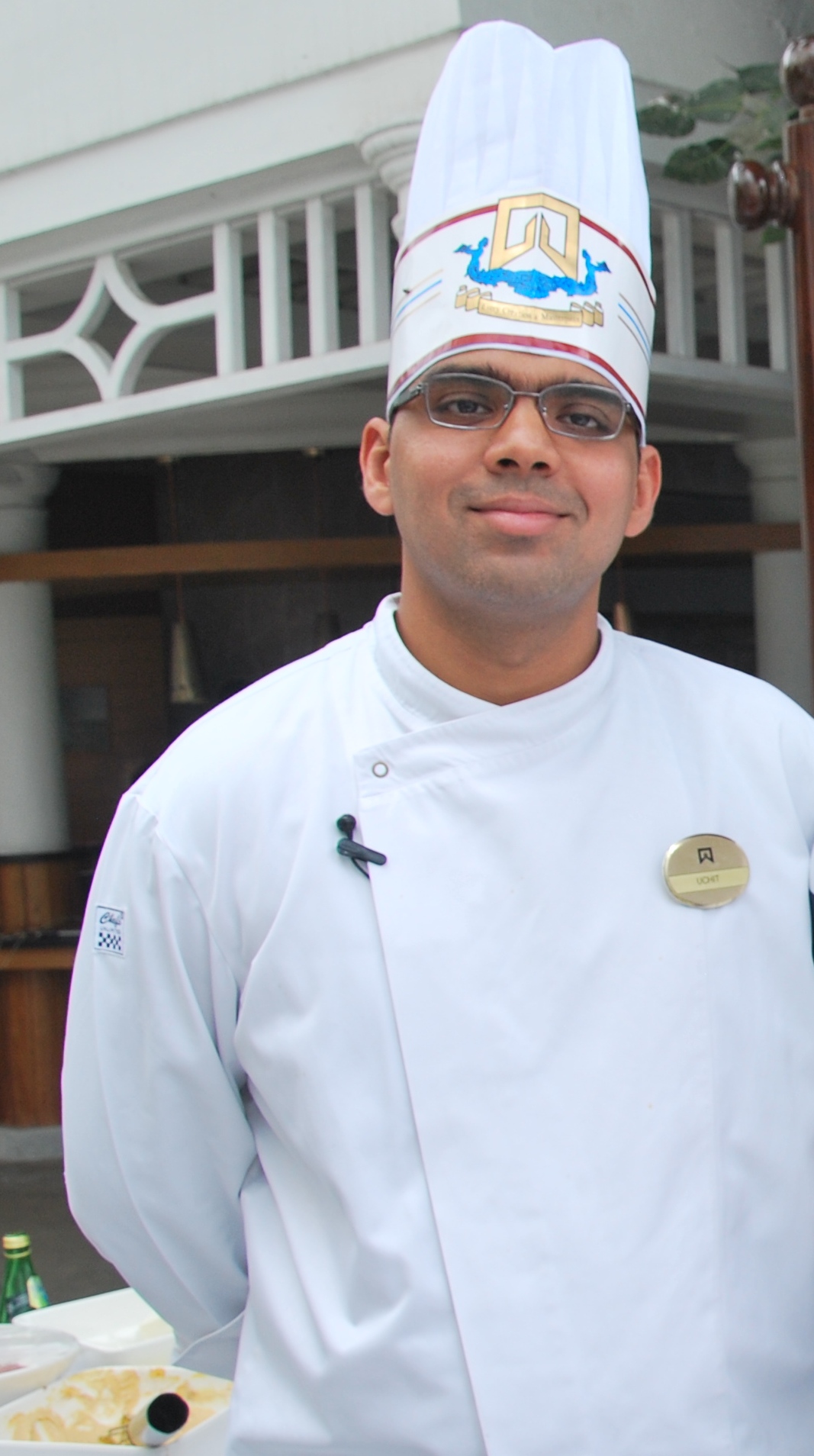 Uchit Vohra,
ITC Windsor
What are some highlights of this special European menu?
I'll recommend my favourites from it. The Spanish Paella which is Spanish rice dish with seafood. The Canard a L'orange, a classic French dish of roast duck with orange sauce. And the Beef Wellington. For desserts we have the Eton mess and the Classic French Opera covered with chocolate glaze.
How you decide on this concept?
We sought to create a dinner experience that is eclectic, but not unfamiliar. A menu that caters to a wide range of preferences, from the European region, without compromising on the quality of each cuisine, and yet presenting light meals that pleased the palate.
Also, the popularity of our recently concluded Steet Food Festival of the World encouraged us to take a step further in introducing Cuisines from the four popular countries of Europe.
How did your interest in cooking begin?
I love to create foods of all varieties and am largely self taught, though my mother played a big role in my interest in cooking. She is always the go to person when anyone needs a great recipe. Her holiday dinners were always the best (isn't everyone's mother the best cook in the world?). She taught me cooking basics at a very early age. I could make scrambled eggs
and grilled cheese when I was in kindergarten.
What is the best dessert you have ever had?
Khoya Red Velvet with Satin Blanc Rabri Spheres, home churned mango saffron
Kulfi and milk crumble. We made for one of our elite client's private dinner at ITC Windsor.
It's A European Affair promotion is available at Raj Pavilion, at ITC Windsor, 25 Golf Course Road, Bangalore