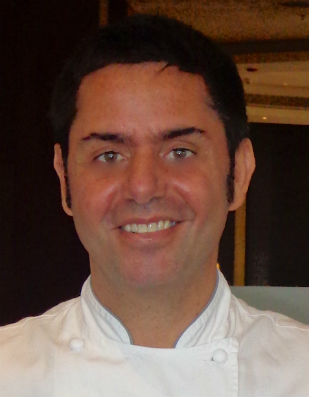 Chef Alfonso Montefusco
Alto Vino, Bengaluru Marriott Hotel Whitefield
How long have you been a chef?
I began my career as a chef 14 years back. My dad runs a leather tannery and I was involved in the business for a brief period before I got into the hospitality industry.
What are your signature dishes?
As a good Italian and precisely, Neapolitan, I like to make fresh pastas among other dishes. What I like the most is open ravioli with mazzancolle (similar to scampi) ragout
Who or what inspired you to take up cooking?
Chef Mark Edward of Nobu has been my mentor. His style of cooking and his passion for cooking is something that has always motivated me to take up cooking and serve my guests the best food!
What has been your most memorable moment or biggest achievement as a chef?
I pour in all my love and compassion while I cook and I am only satisfied when my guests are satisfied. It's wonderful when guests appreciate my food and express their gratitude towards me for serving them my creations. As chefs we have satisfactions on daily basis. To see guests, people, blown away with our food gives us a lot of gratification.
What kind of food do you personally enjoy eating?
I am very fond of Asian and Japanese cuisine. However I also love to experiment with different kinds of cuisines.
Why do you think there aren't many women chef around?
I have noticed this trend only in India where the number male chefs outnumber the women chefs. I have been to different parts of the world and have met so many women chefs who cook fabulous food. I believe that female chefs are as good male chefs, sometimes even better!