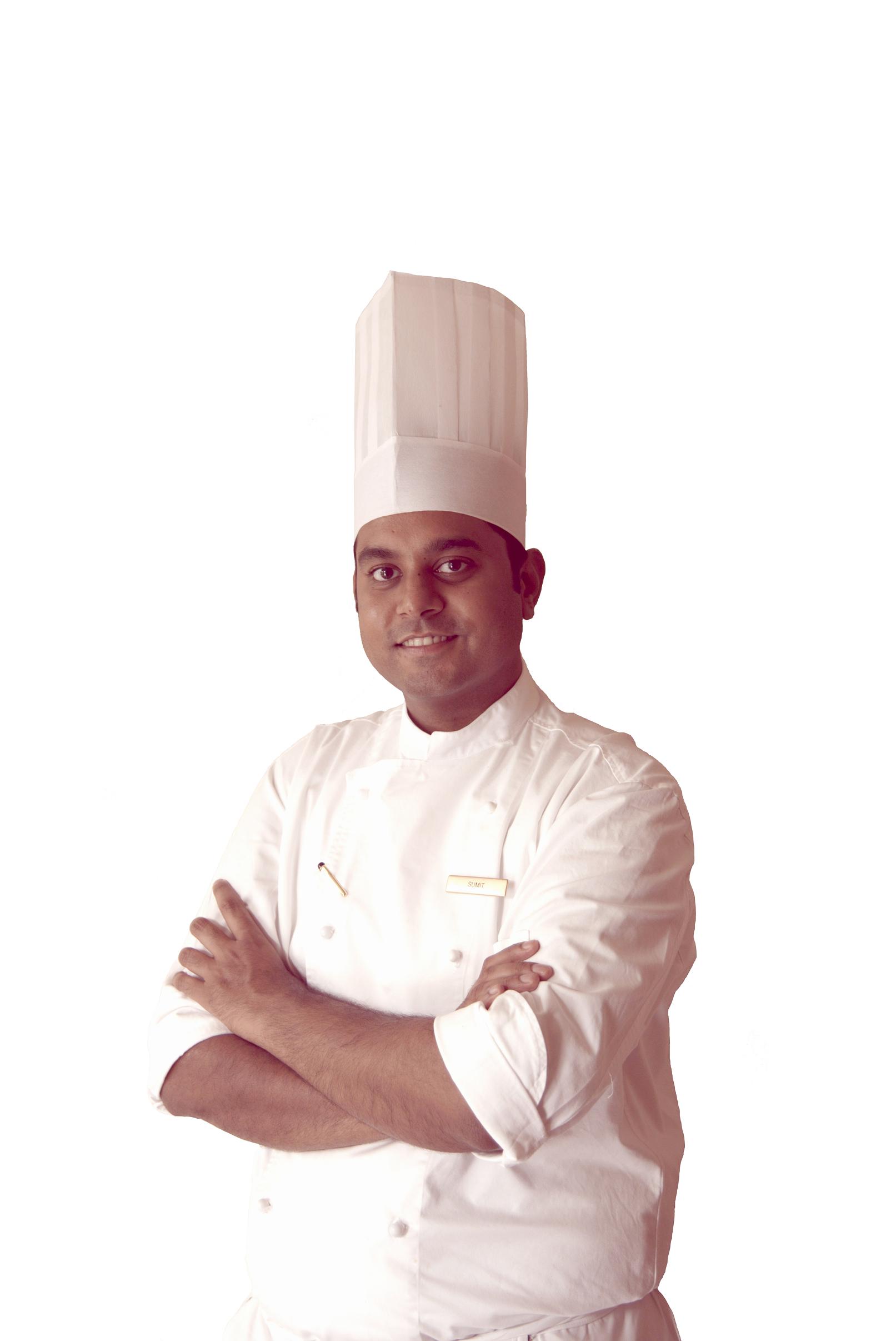 Gaurav Paul
Senior Sous Chef, Vivanta by Taj – M G Road
Tell us about a favourite dish
Being a Bengali, a Kolkata dish which is very close to my heart is the street side Kolkata Egg Chicken Roll. The secret is maida rotis, shallow fried in Vanaspati oil filled with are chicken morsels and egg, topped with a salad and generous squeeze of lime, served wrapped in newspaper. Just describing it is making my mouth water!
Why did you decide to be a chef?
Honestly speaking, it was the lack of interest in the subjects at school that led me to pursue hotel management. But this decision changed my life completely. I did very well and never looked back after that. It was food and food only that I was interested in.
How was the internship in France?
The internship in Vatel – Ecole d'Hotellerie has had been one of the most special experiences and a great confidence booster. I was wowed by Paris. Everything I had seen on TV and magazines became a reality.
I specialised in French gastronomic cuisine in restaurant Les Palmier under Chef Jean Hillman. French cuisine is diverse and vast with many cooking techniques and ingredients. I find it very honest, every ingredient speaks for itself through its quality and freshness.
Did you enjoy the local food culture there?
I loved French street food, like Baguettes served with Chicken, Harissa and Mayo along with a can of the Peche (peach tea). I also tried Les Provencal which is a 'table d'hote' type of restaurant and it was an overwhelming experience.