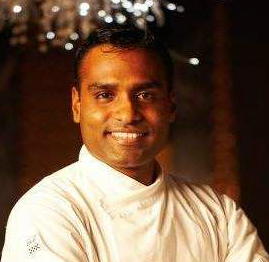 Pratish Nair
Senior Sous Chef
ITC Windsor
How long have you been a chef?
My love for cooking started when I was 15 years. Professionally, It has been 9 years.
What inspires you in the kitchen?
Cooking is like painting a canvas where you can let your imagination work wonders. For me, it's an art.
What are you signature dishes?
Multigrain dosa, soybean idly, southern seafood chowder, kold kapi.
Most memorable moment as a chef?
My most memorable moment as a chef was when I catered for the President's
flight catering in Hyderabad during military games