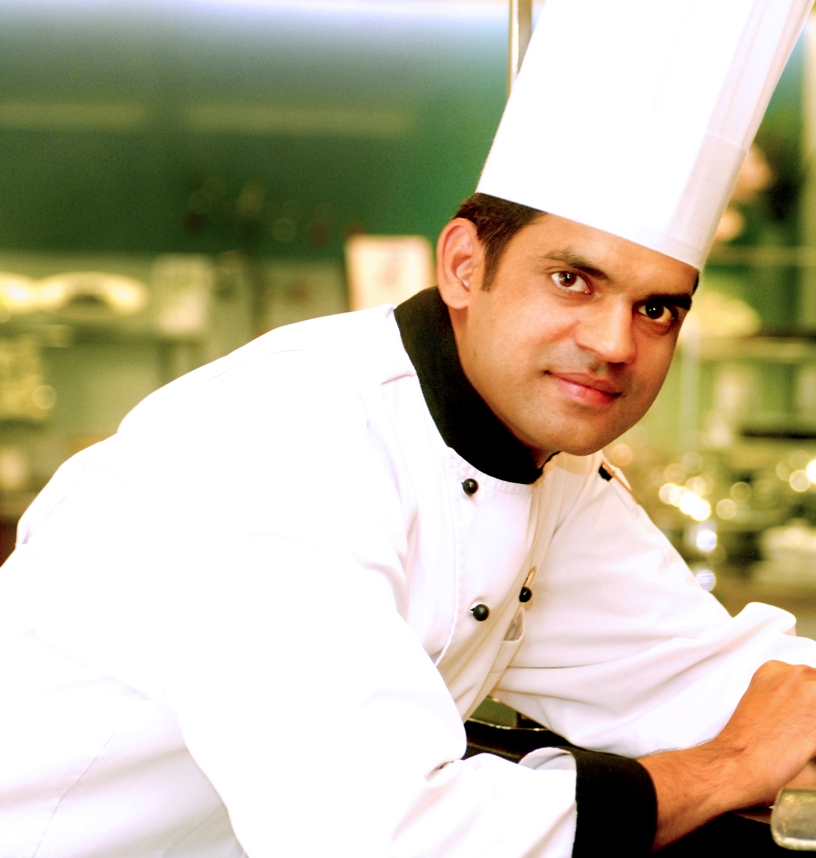 Chef Arvind Prasad
ITC
How did your love for chocolate begin?
Working with chocolate was a childhood dream. Having a sweet tooth, I love to indulge in the sugar delight at any time of the day. I have always considered chocolate as the best ingredient that goes well with a variety of spices, nuts. Now I craft chocolate too.
What are some signature desserts in the Sweet Endings promotion at The Cubbon Pavilion?
We are completely focused on delivering the best experience of enjoying chocolate in all forms, from amuse to dessert, bringing different textures and flavours together and adding a surprise element to it. Some of our signatures are Chocolate Amuse bouche, Single Origin Chocolate Creations, Dehydrated and Liqueur macerated Chocolate Creations. And of course a chocolate fountain.
What is the most unique combination of chocolate?
Chocolate in itself is unique and perfect for dessert combinations when using the right technique of mixing and balancing. Most universal flavours associated with chocolate are nutty, spicy and caramel and not to forget the combination with liquor. But my personal choice is adding exotic fruit, to the right chocolate with higher percentage of cocoa, which creates twists in dimension of chocolate flavours, it brings life to chocolate.
When you are not eating chocolate, what else do you like to eat?
I love to eat Bengali sweets but of course, a feast without chocolate is incomplete.
Sweet Endings promotion available at The Cubbon Pavilion, ITC Gardenia