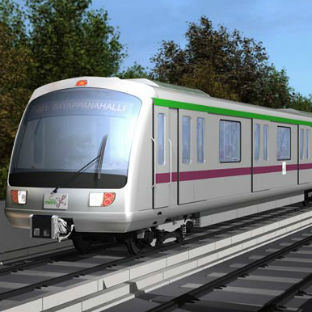 The proposed realignment of Namma Metro's proposed second intervention near Sri Jayadeva Institute of Cardiovascular Sciences and Research (SJICR) will displace 160 families of an apartment complex situated near by, an Infosys office, a mall and owners of 95 other properties in South Bangalore. N Sivasailam, managing director of Bangalore Metro Rail Corporation, defended the decision on this realignment stating that SJICR is a national facility that cannot be disturbed.
Affected properties will be partially demolished. This includes Casa Ansal Apartments, where second-floor resident Sumitra Kaul, granddaughter of Mahatma Ganshi, stands to lose her flat. Even Gopalan Innovation Mall stands to lose out due to this realignment.
According to the initial proposal, two Metro Phase II stretches - RV Road-Bommasandra and Gottigere-Nagavara lines- had to intersect at the hospital's parking lot with an interchanging facility.
Source: The Times of India