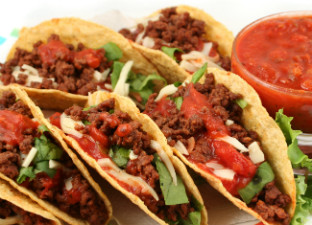 Spicy food, foot tapping Latin music, refreshing drinks – Hard Rock Cafe brings to you all of this and more with its special and spicy Mexican Fiesta. With a wealth of spices, the HRC Mexican fare is known for its varied flavours, colourful presentation and a host of delicious ingredients.
Hard Rock Cafe is constantly bringing its guests new experiences be it live gigs, international music acts or fun food and drink festivals, and this fiesta is part of the same endeavour.
The festival will serve an array of treats such as smoked chop salad, spicy corn and cheddar cheese samosette, rock shrimp ceviche Mexicana, orange tequila prawns, Bahama mama chicken burrito, crunchy fire cracker chicken strips, chipotle steak and bean chilli tostada and Tex Mex veggie tostada.
Adding to the flavour of the fiery fiesta will be Mexican tequila shots and margaritas along with a range of unique tequila based cocktails such as Fools Gold, Sea Volcano, Cosmoquila and Cactus Flower shot amongst others.
To end your journey on a sweet note the cafe offers Sizzling Skillet Scorched hot chocolate brownie with vanilla ice cream. The fun doesn't stop here as HRC brings some interactive speed eating and drink chugging contests for its patrons such as Speedy Gonzalez and Hola Tequila. Speedy Gonzalez tests burrito making and speed eating skills while to win Hola Tequila the guest has to compete in a tequila chugging contest.