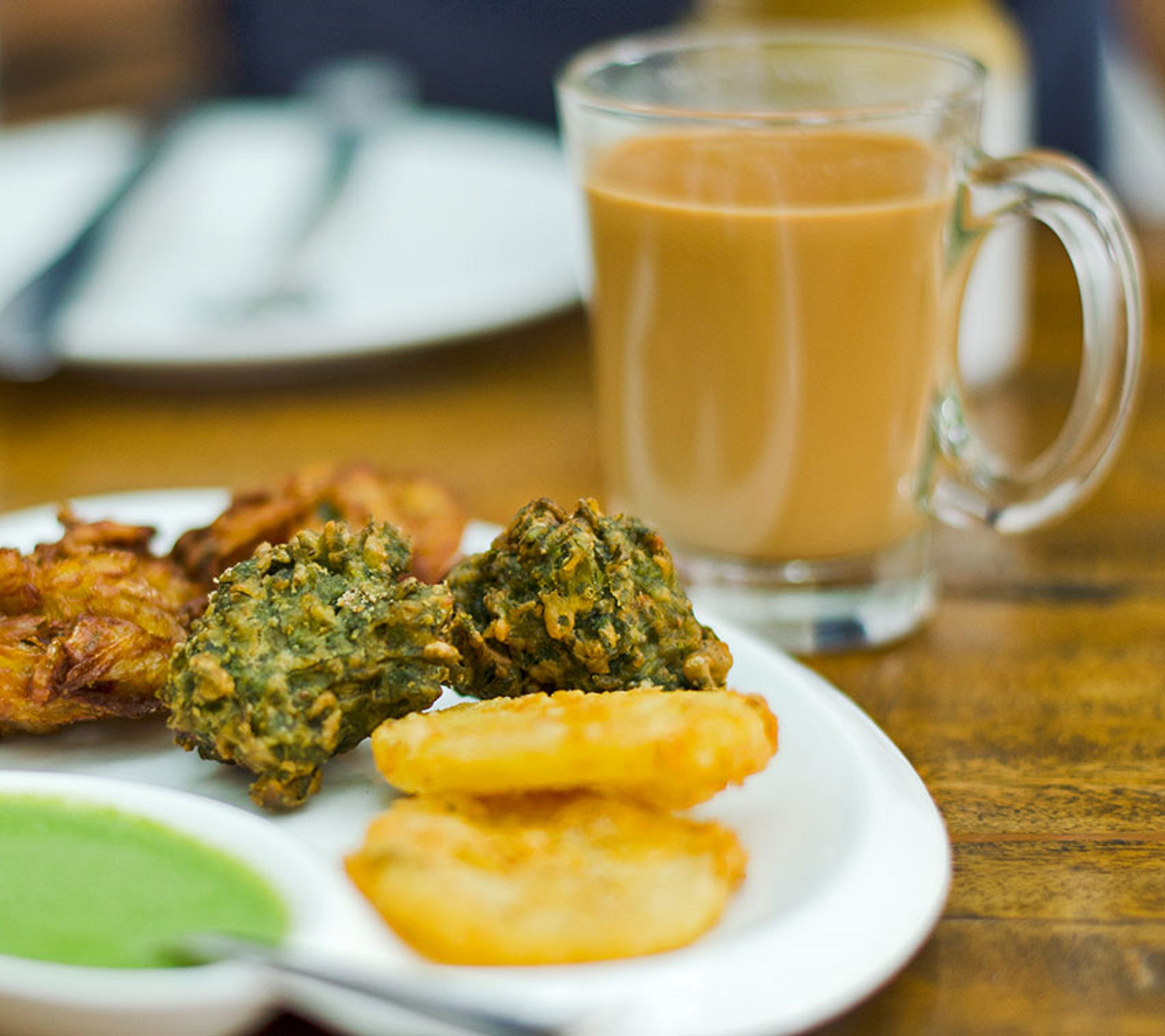 The rains in Bangalore are coming down hard so MAIA has a monsoon food promotion for the season. How does Pakoda and Chaat sound?
The official Indian snacks of the monsoon make an entry at the restaurant. The menu has Banana Flower Pakodas, Sweet Potato Pakodas, Bread Chutney Pakodas and Chaats in some varieties as well.
The Pakoda and Chaat festival goes on through the season from Monday to Friday. Prices are an average of Rs 400 for two.