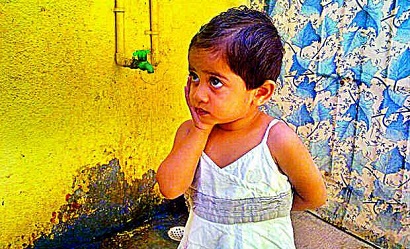 Three year old Mariam Kausar was admitted in the Sanjay Gandhi Institute of Trauma and Orthopaedics (SGIOTO) due to a fractured left hand in December. However, reported negligence on the part of the doctors lead to the child falling into coma.
Mariam's parents rushed her to Malati Manipal Hospital where MRI scans revealed that she had a swelling in her brain and a haemorrhage.
More than a month later, Mariam remains in coma and the cost of keeping her at the hospital is forcing her parents to take her back home. The cost of keeping Mariam at the hospital eadch day is between Rs 10,000-15,000 and with the SGIOTO rubbishing their claims, Mariam's parents are hoping for aid and support from the government.
When contacted by a newspaper, health and family welfare minister UT Khader explained that the on duty doctors at the SGIOTO had been terminated. But with regard to the costs being incurred by Mariam's parents, the government cannot help as she is being treated in a private hospital. Mr Khader suggested that Mariam's family apply for help from the Prime Minister's Relief Fund.
Source: Deccan Chronicle.