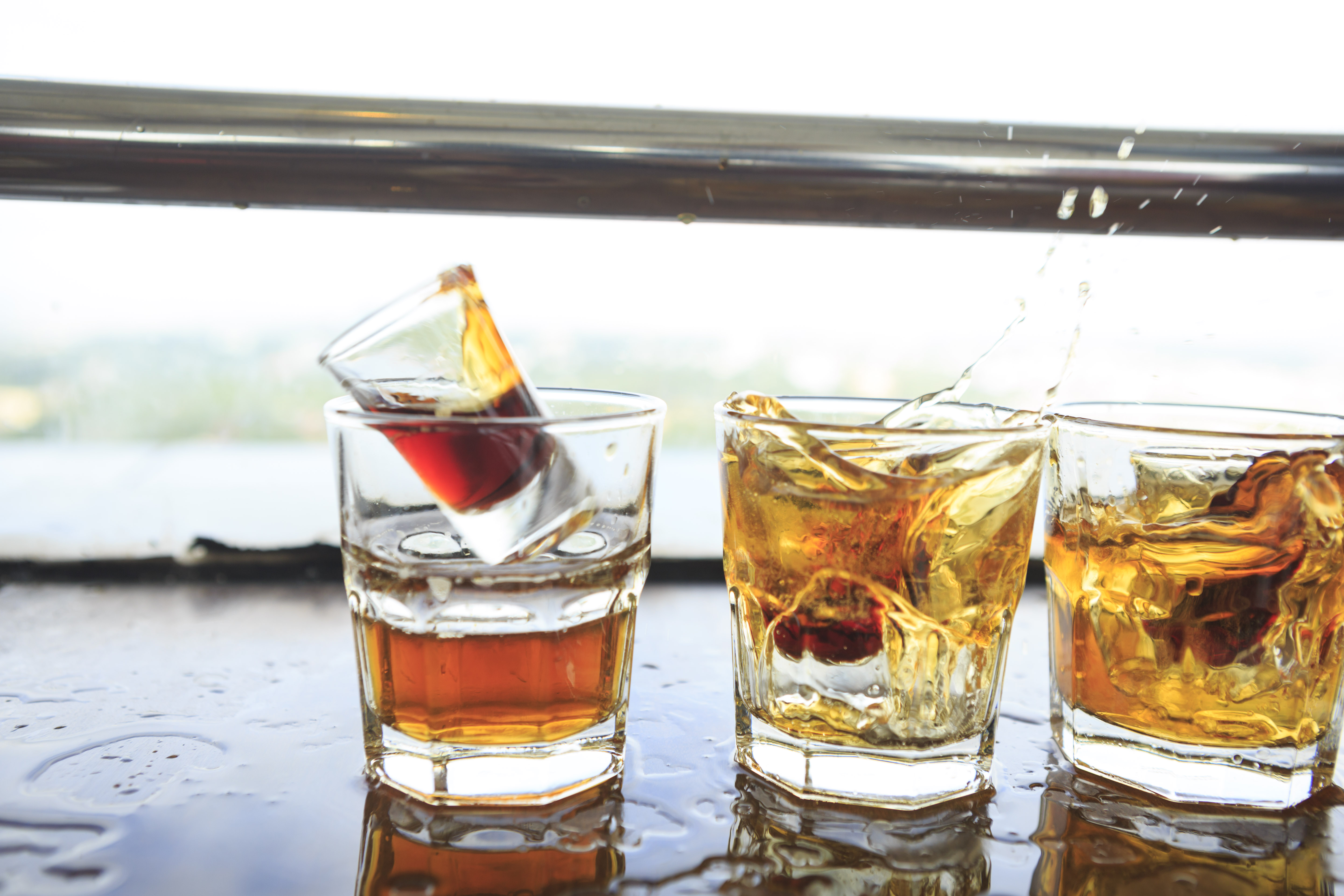 The view is magnificent; Bangalore looks beautiful from 421 feet above street level. High Ultra Lounge is  a great place in which to "do" a Sunday brunch.
The afternoon was sublime and they played retro - 70s and the 80s. The food was Pan-Asian and contemporary… Japanese, Thai, Chinese, Burmese and Korean. Chivichi, Tataki and Sushi counters, a Make-Your-Own-Salad Counter, a Live Noodle Soup Counter, Dim Sums and an Oriental Grill Counter were the main distractions. (Vegetarians had Cottage Cheese and Corn.)
Speaking to Explocity, Rabi Singh, Executive Sous Chef said that the difference between the cooking of the past and today's cooking is the use of fresh ingredients like Kaffir Leaves and Lemon Grass. For example, the use of fish sauce and shrimp while preparing Som Tam was how it was done in the past. Today they use molecular gastronomy and calcium water; and they cook with citric acid, orange juice and lemon juice. These are flavours Singh says are signature to the recipe.
Mohammed Khan, Director of Food and Beverage said the restaurant was interested in attracting the right kind of audience to enjoy this experience of fine dining. He said the Sunday Asian Brunch caters to a young, urban demographic.
The restaurant's launch gimmick was setting a record for the "domino" toppling of 421 shots. Watch the video to see how it's done. Don't try this at home. Or, do.
The brunch is priced at Rs.2,095/- with taxes for unlimited food with alcohol or Rs.1,695/- without booze.
High Ultra Lounge, 21/1 Wold Trade Center, Roof Top, Brigade Gateway Campus, Malleshwaram, 560055,+91 080 4567-4567