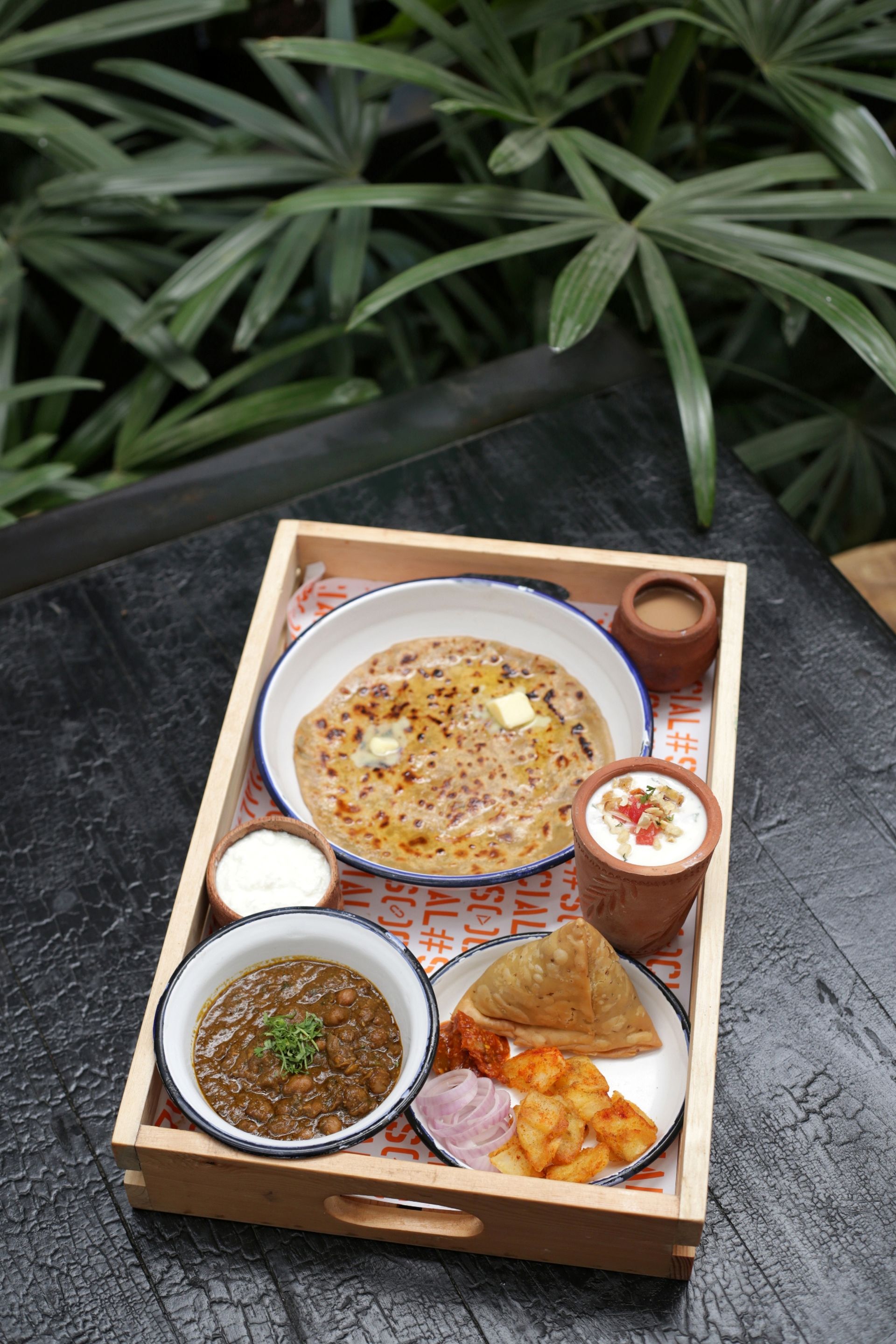 For a chef who liked to experiment Church Street Social is the best place to be. "You are left free to mix and match ingredients and it's great for someone creative like me, " Chef Saurav Arora, the City Chef told Explocity. Chef is always on the lookout for fun ingredients.When we met him he was on the hunt for authentic Pandi curry masala all over Bangalore. Wonder what he is going to make with that. While we might have to wait and see, the new menu has just arrived and chef sure has pulled out all the stops with the it.
Take the DIY Lettuce wraps and the DIY Papaya salad, Who's Your PAPAya? for instance. Deconstructed wraps and salads served with all the ingredients so you can help yourself. Apart from the shredded veggies and satay paneer, the coconut milk soaked glass noodles were our favs. The Goan sausages with Dates is another quirky dish.
Breakfast is a popular option at Social, the new addition is the Dhingra's Breakfast Tray with Paranthas, Samosa and Chole. If you want something simple try the simple 'Andaaz Apna Apna'; eggs on toast. They also have the veg burger which is called #OnPublicDemand. You can guess why that was added to the menu. The Curried Pie is cute and spicy, just like its should be.
Dessert is next level with its craziness. A childhood favorite Gadbad transformed as Gadbad Shetty. And Casatta ice cream between burger buns as the Kassa Kay Cassata. It is served with batter fried Sour Punks, which trumped everything else on the table.
Church Street Social, No-46/1, Cobalt Building, Church Street, Bangalore