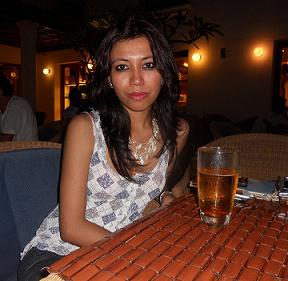 Madhuleena Medhi
HR Professional
Where do you like going after work, and on the weekends?
After work, I like going to quieter lounges like Vaayu. On the weekends, you would probably find me at clubs that have great music, like Ice, Sutra, City Bar and Pebble.
What's your favourite drink and which place makes it best?
I love a well-made Mojito, and Vaayu makes it well.
What's the best nightspot for a girl's night out?
Hint is a good option, especially on Fridays, while Ladies Night at Cirrus every Wednesday is always fun with a gang of girlfriends.
Which is your favourite theme night?
Booze and Brains with Mark Rego at Toit every Thursday.