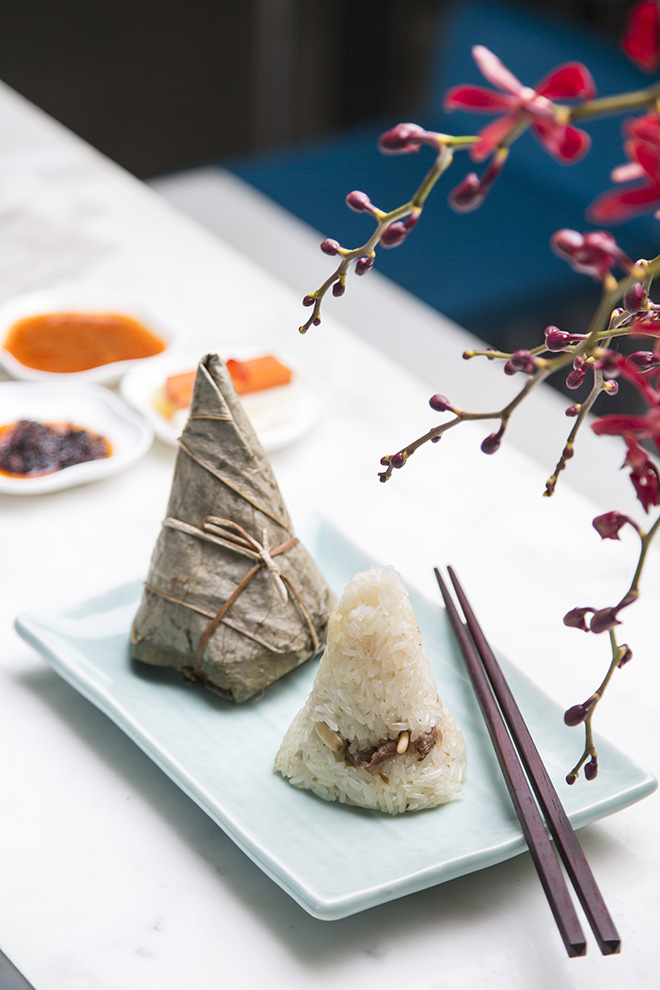 What does one know about boat festivals? We asked a few people and barring some stabs a guessing that it has to do with Chinese culture, nothing. But the folks at Yauatcha - the pan Asian restaurant at 1 MG mall - tell us that the Dragon Boat Festival marks the summer solstice (June 22, the longest day of the year in the northern hemisphere.)
The Dragon Boat Festival is a unique celebration dating back 2,000 years and is marked by eating sticky rice, drinking rice wine and dragon boat racing. Why, you ask? This is based on the legend of Qu Yuan, a minister in the State of Chu.
The king exiled Qu because Qu was sly and sided with Qi to fight Qin. The dreaded case of Qu, Qi and Qin. (What's more, we pretty sure there's no "q" sound in any of this.)
But Qu loved his country, the exile qilled his mojo and he drowned himself in poetry. When that didn't do it for him, he went and drowned himself. In the river. As most poets should.
Distressed local fishermen searched for his body by sailing up and, we presume, down the river. They threw food like eggs and zongzi (it's like a tamale with a chinese taste) into the river to distract the fish and keep them from eating Qu.
To remember Qu, every year, they race boats down the river, drink rice, play cards - and surely mahjong - and eat some awesome food.
Yauatcha celebrates the Dragon Boat Festival with a menu comprising zongzi, pyramid-shaped sticky rice dumplings, alongside a dessert and an exclusive cocktail. Staying true to the tradition, Yauatcha's newly introduced zongzi dishes include fillings of edamame, duck, pork belly and shiitake mushroom, and pine nuts and lamb among others.
The menu is a limited edition and available to order till 30th June.