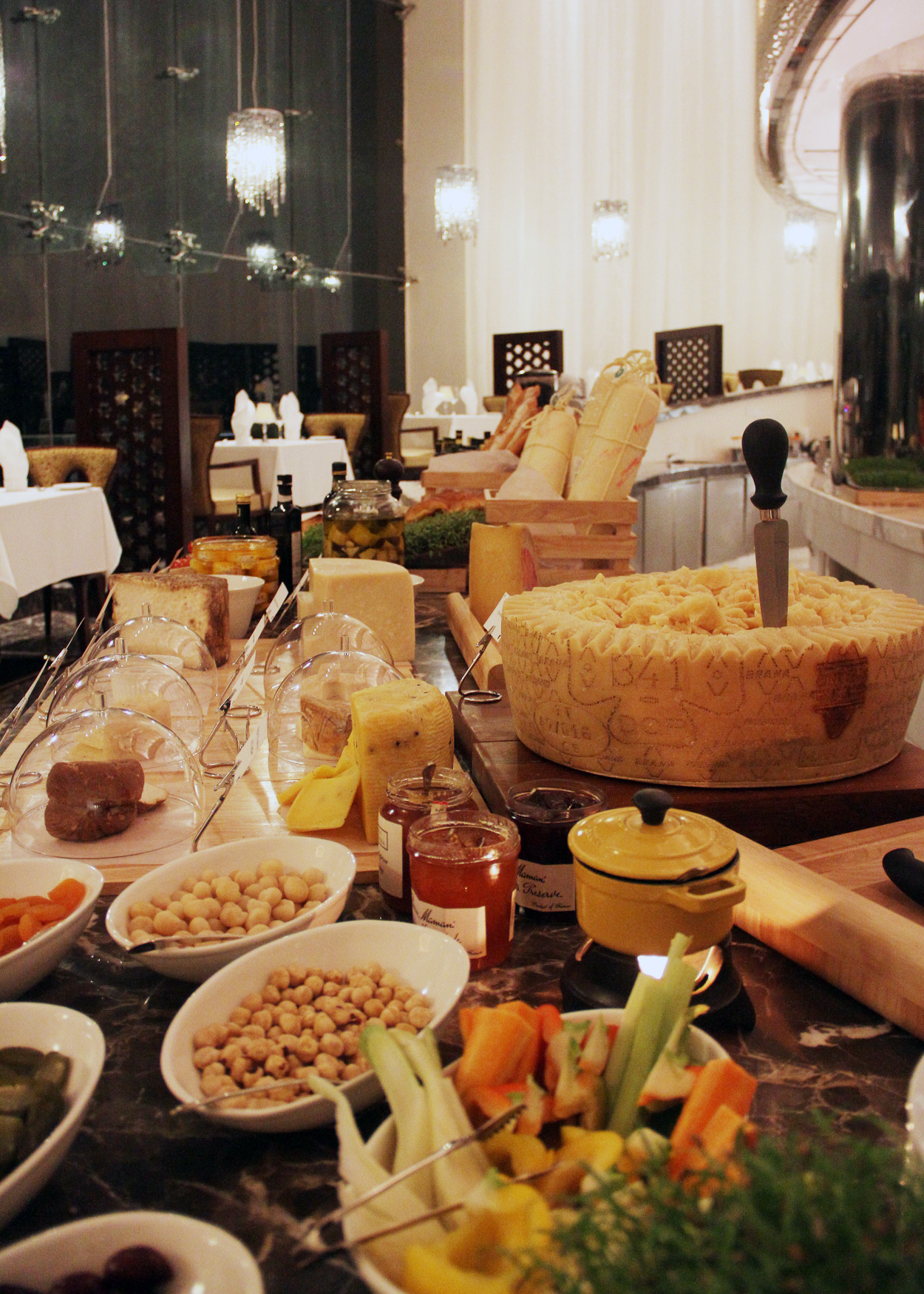 With stuffed olives and a selection of cheese, the Italian Spread at Alba in JW Marriott is a unique experience.
Weekday lunches usually are same-old, same-old, but Chef Antonello Cancedda has crafted a artistic lunch buffet for his patrons. "These dishes are a new creation, made specially for our lunch menu. They do not feature in our a la carte menu," Chef told Explocity.
The buffet offers choices between many starters accompanied by delicious cheeses. We are partial to the Gorgonzola. The cold cuts like Parma Ham were the perfect companion to the cheese. There are six varieties of stuffed olives. The 'make your own salad' station had us spoilt for choice.
For the main course, there were freshly made pastas, something not commonly seen in a buffet. We couldn't pick between the Open Faced Ravioli and the Risotto even as the Eggplant Parmigiana gave them serious competition. For the non veg option, the Fish Stew and the Supreme Cheick are worth a shot.
The desserts like Chocolate Cake and fresh Italian Gelato were great. We would have liked more options though. Located in the centre of town, this is the best quick lunch one can get.
The lunch is priced at INR 837, including a glass of sangria.