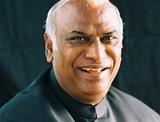 Railways on Friday introduced a ticketing service through calls and text messages from mobile phones.
The facility was launched by Railway Minister Mallikarjun Kharge. He stated that the service is more conducive for the masses of India because access to internet in the country is limited to 10 per cent of the population, but 80 per cent of the population has access to mobile phones.
The new facility will help further decrease ticketing through counters. This facility will help migrant labourers purchase tickets without taking leave from work," Kharge asserted.
The service, which is looked after by the Indian Railway Catering and Tourism Corporation (IRCTC), has been launched on a pilot basis for three months. During this period no agent charges would be levied for availing of the facility.
The call is to be made by dialling *400#. Booking may be done by sending journey details through SMS to 139.
Source: Deccan Herald
Picture Source: Deccan Herald