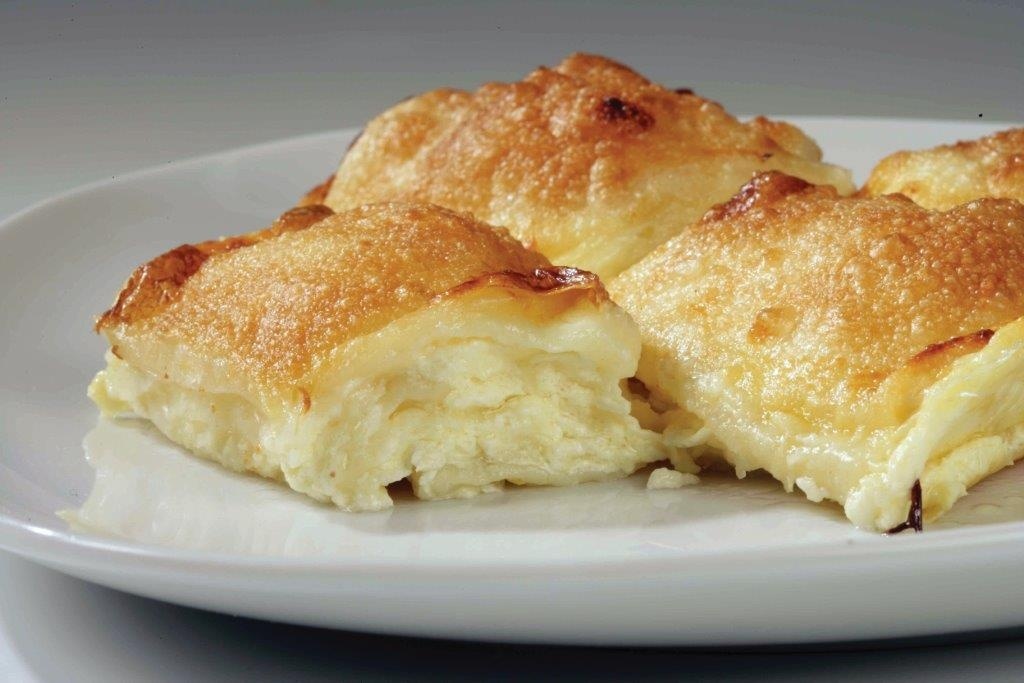 Well if you can't say Zagorski Strukli, you can at least eat this popular North Croatia dish. Even if you are cheering for team France, food is food.
This dish is a rolled out dough, really rolled out, sometimes covering an entire tabletop, and is then filled. It is filled with cottage cheese, sour cream, and eggs.
Zagorski Strukli can be cooked or baked.