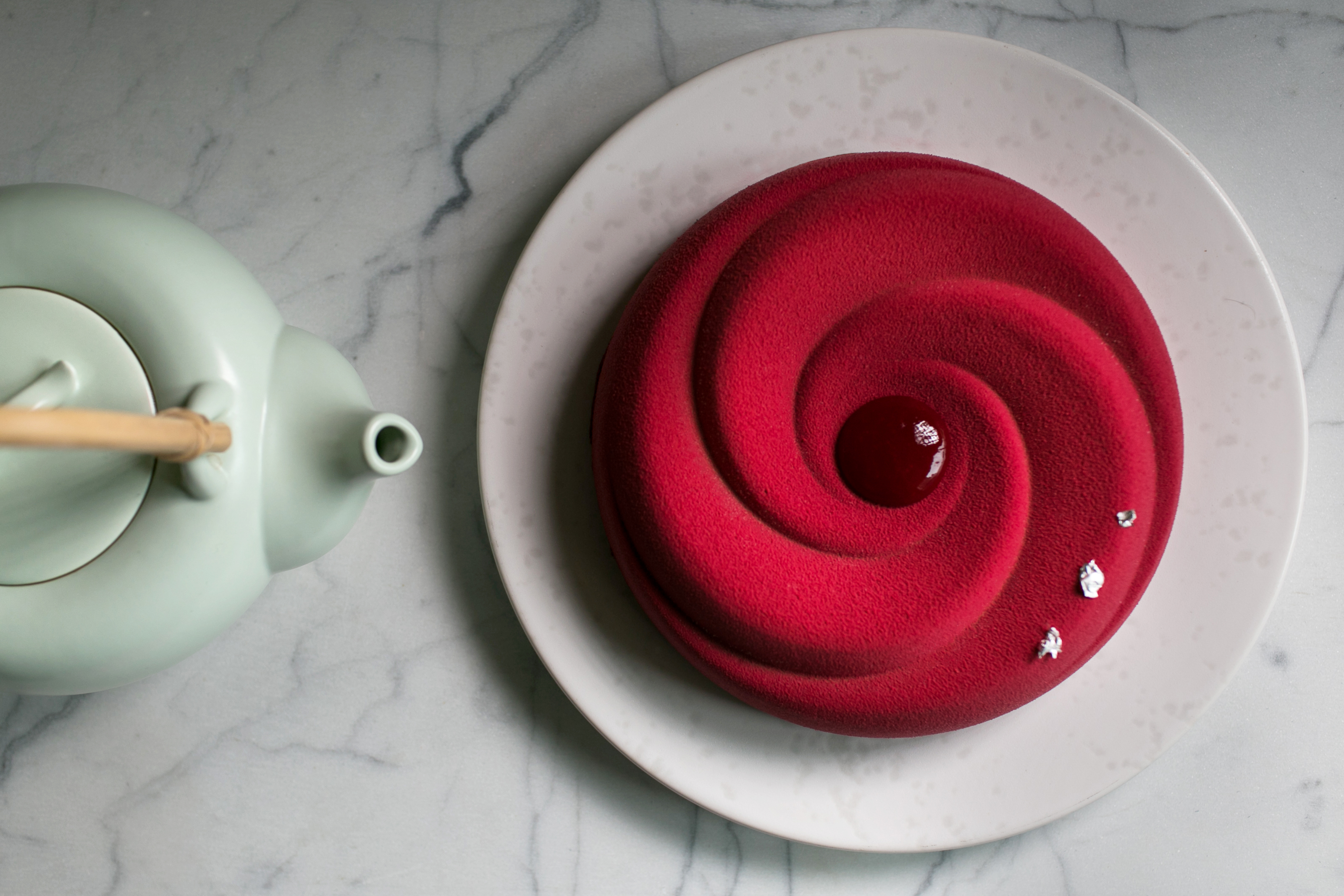 This Valentine's Day celebrate the season of love at Yauatcha. Their menu is focussed on the colour "red", which is universally the colour of love and the Chinese symbol of luck, happiness and joy.
The dim sum teahouse brings our their specials for the season. Dishes like Spicy Chicken Dumpling with Beetroot Skin, Hargau and Truffle Edamame Dumplings start off the meal. For entree there is Spicy Aubergine with Okra and French Beans, Braised Chicken with Mushroom in a Clay Pot, and Spicy Wild Prawn Curry with Almond and Water Chestnuts. Staples like Spicy Vegetable Fried Rice, Emperor's Seafood Fried Rice, Vegetable Singapore Noodles and Roast Duck Udon Noodles.
Red desserts like Red Fruit Fromage Frais and Raspberry Delice complete the meal.
The restaurant offers a complimentary glass of sparkling wine but there are other drinks like Tokyo Cooler and Lemon Berry Martini.
This menu is available for lunch and dinner on 14 February, 2018 at Yauatcha.