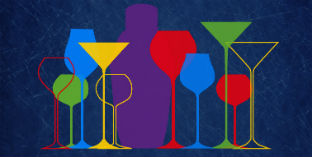 At every party, there's one person whose attention everybody wants - the bartender.
Maybe you fancy being behind the counter, mixing up drinks and making everybody happy. Or maybe you want to impress that one girl at the party. After all everybody can get her a drink, but how many can actually make one.
Either way, if bartending is something you have been wanting to master, Troika's cocktail workshop is for you.
The workshop will be conducted by master mixologist Rohan Carvalho, who will not only teach the art of making cocktails but also bartending tricks that are sure to get a few "oohs" and "aahs" from the crowd.
Priced at Rs 800, the workshop includes an introduction to mixology, six cocktails with ingredients and tips on setting up a bar at home. Troika also has an offer where if a group of three signs up together, one can enjoy the class for free.
The Troika Cocktail Workshop is from 6:00 pm to 8:00 pm on November 30th.