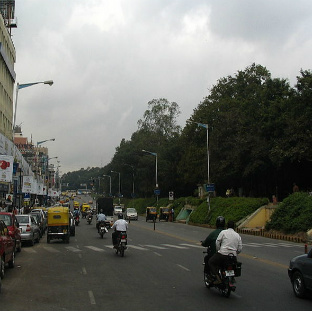 The Bangalore Trades Association, the oldest traders association in Bangalore established in 1889,  comprising shopkeepers of MG Road and the areas around is asking to bring back the lost glory of the area . The BTA is asking the civic authorities in Bruhat Bangalore Mahanagara Palike (BBMP) for assistance.
"The prestigious shopping hub in the city, once called as South Parade during British period has many prominent commercial shopping complexes, malls and offices that are located here. People from all over the world, neighboring states and locals come here for their shopping needs. For several years, shoppers to MG Road are facing several problems like no parking space, pathetic condition of the footpath and pedestrians face several difficulties ," says an association member.
The association also mentioned, "The business community is facing hardship as there are fewer visitors to the arterial road of Bangalore's central business district."
Source: The Times of India