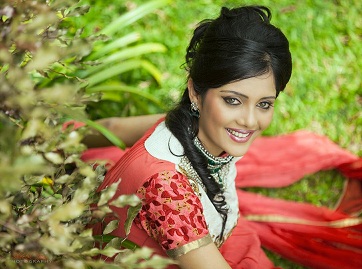 With her first movie 'Nam Duniya, Nam Style' slated for release this June, Milana Nagaraj is currently working on 'Brindavana' with Darshan and Karthika Nair.
What does it take to become an actress in the industry today?
Three things. You've got to be passionate about cinema. You need to perform well. You must look good.
What is your dream role?
I wish to give every role my best shot, and make sure that someday it becomes someone else's dream role.
Would you share a beauty tip with us?
Be yourself. Beauty comes from within.
How do you stay fit?
I swim and dance regularly. I avoid junk food and try to be as happy as I can.
Which actress do you look up to?
I learn something from every actress I watch on screen.
What do you always carry in your bag?
A bottle of water, kajal, lip balm and some snacks to munch on, when I get hungry.