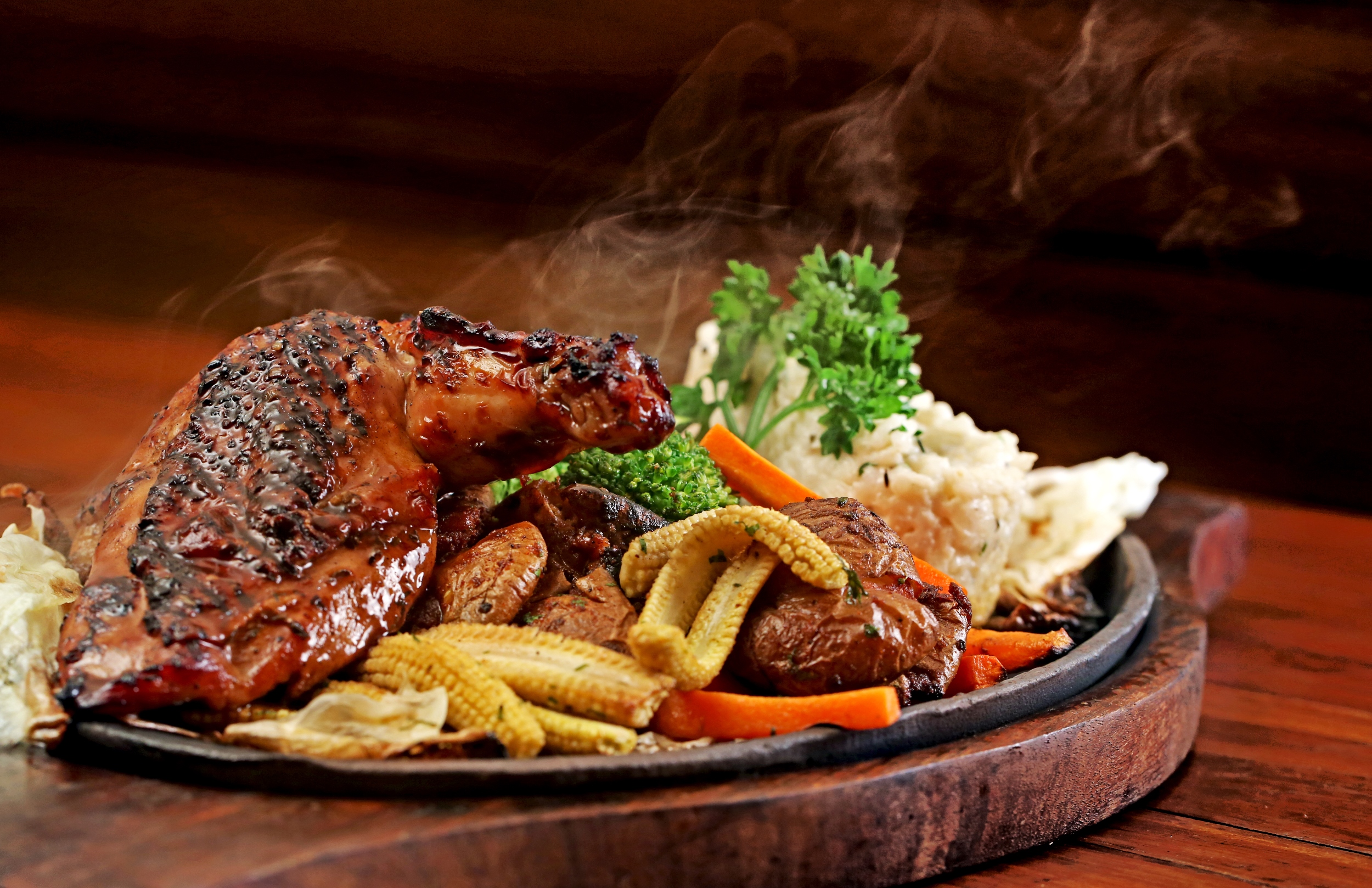 Café Mangii celebrates these exciting months with its annual Sizzler Festival. A sizzler is a real treat, when you want a spectacle to wow someone that's the way to go.
The vegetarians have a choice of Grilled Cottage Cheese and Pepper Steak; Potato, Corn & Jalapeno Steak in Basil Pesto sauce and Crispy polenta with Ratatouille. The non-vegetarians will have a tough time choosing between Skin on Rusty chicken, Chicken sausages in barbeque sauce; Charcoal grilled New Zealand lamb chops; Harissa-marinated Rawas steak; Prawn skewers with sambal oelek and Grilled Norwegian Salmon with orange beurre blanc. All of these, when served with a medley of exotic vegetables, add even more delight to the experience. Top it up nicely with their yummy sizzling brownie with ice cream!
Head to your closest Café Mangii and indulge in some delectable gluttony!
Multiple outlets