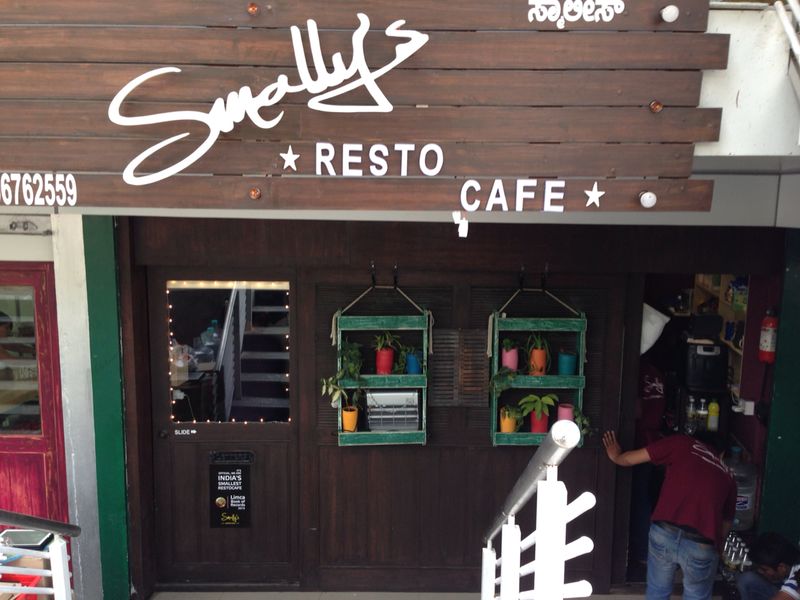 "Everybody who wants to have good food thinks of going to a five star hotel. We want to show that delicious, quality food can also be served in a small café like ours," says Nikhil Hedge, the owner of Smally's Restocafe, located on Assaye Road, which he says is "the smallest café in India".
How small is small?
The entire restaurant is housed in a mere 130 square feet and is so small that all the staff cannot fit into the kitchen at the same time. The restaurant seats only six.
Hegde was born in Dubai into a family of restarauteurs. He worked in Bangalore as a journalist for four years but clearly, returned to his roots.
He said that keeping the restaurant small cuts overheads like rent and this makes the food affordable. And even is Smally's is small, the menu is big, with 40 dishes. Their signature is dish is the "Tucker Burger", of which Hegde claims to have sold 500 in a first month.
The quality of the food is important to them.
The smallness of Smally's has been certified by the Limca Book of Records. "It was a herculean task to get clearance," Hegde said the verification process took three months. "We were finally given the certificate after they verified that there were no smaller restaurants than ours in the country."
But it would seem that even though the establishment is only a month old, it has become popular, judging by the crowd it attracts. Hegde said it was particularly popular among young women.