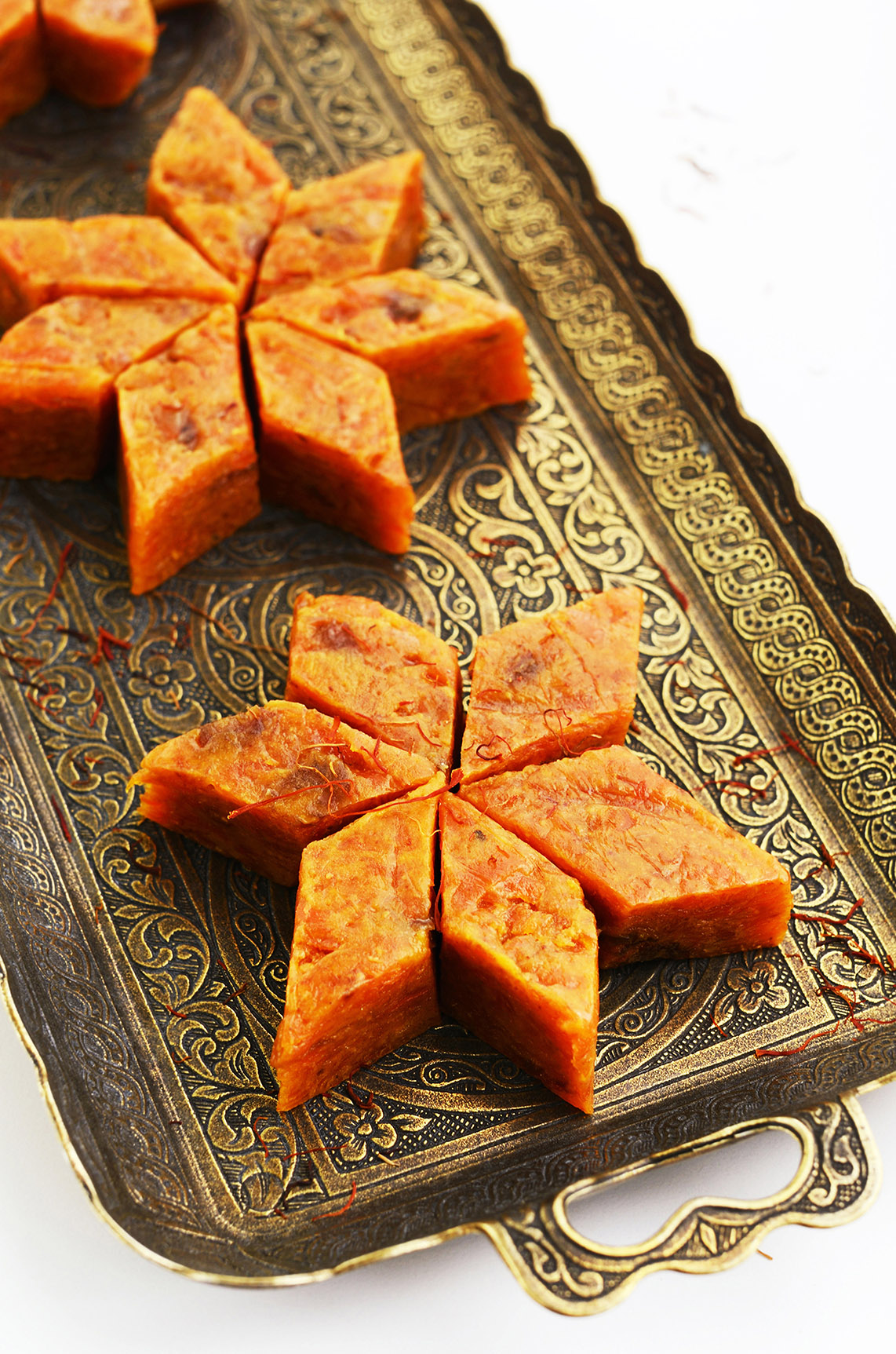 Diwali is a festival of family gatherings. Homes are cleaned spotlessly, gifts are thoughtfully bought for every member, the box of firecrackers wait in the corner to be lit at night. The adults gather around the cards table with their drinks while the kids do whatever it is that kids do. Somewhere in all of this there is there is the return of Lord Rama after his 14 year exile and killing of his nemesis Ravana. In our fight for good over evil we find ways to win gambling bets from our relatives. Amongst all this familial love, why hassle yourself with cooking for the 25 relatives that have decided to visit you during this auspicious time.Take the edge off this Diwali at Khandani Rajdhani.
The Diwali edition thali is available for lunch and dinner at the restaurant. You can expect festive farsan, main courses and desserts on the menu.

There is Rajasthani Mawa Kachori, Anjeer Gujiya and Laal Aloo Bhari. Sweet dishes are the highlight of any Diwali so there are desserts like Mewa Lapsi, Kesar Phirni, Dryfruit Doodhpak, Dryfruit Gud Ladoo, Moong Dal Halwa, Adiya Pak, Goond Ka Ladoo, Fruit Basundi, Gulab Jamun Bustard, Kesar Modak with Elaichi Rabdi and more.

The Diwali edition thali is available from 18 October to 22 October, 2017.