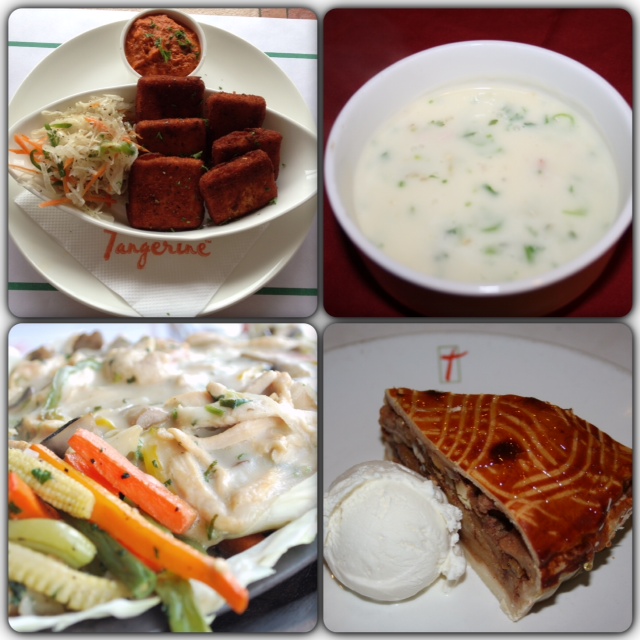 The monsoon is here and giving you a taste of this season. Tangerine, Sizzlers & More introduces 'Monsoon Magic', a special monsoon menu with the best delicacies specially created for the season.
Make the most of a rainy day at Tangerine, as you a savour a four - course meal that includes tangy appetisers like Blackened Panner, a speciality prepared with Cajun spice, beef skewers, served with a delicious peanut dip, warm delicious Soups with the extra hint of chilli, spicy coriander soup or Mediterranean chicken and Pasta soup.
For dessert, indulge in a portion of gooey melt-in-the- mouth Apple Pie with Honey. Drive away the monsoon blues and drop into Tangerine, Sizzlers & More.