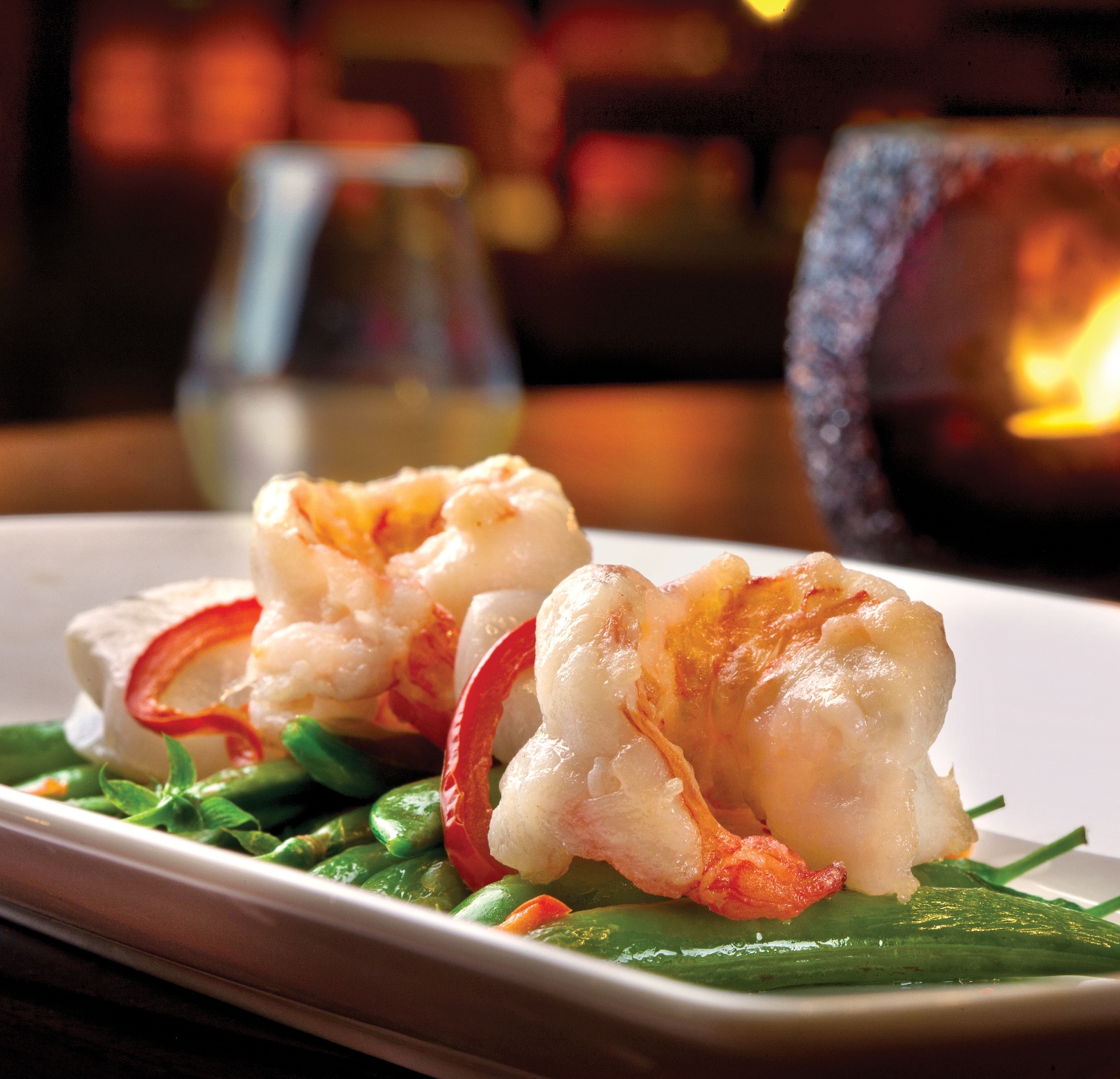 Teppan is a style of cooking on an iron plate. ("Teppan" means, iron plate.)
Eating at a Teppanyaki grill is both a meal and a show. Ingredients sizzle as they hit the hot iron griddle... you can also feel the heat from flame. The business of cooking with the teppan involves the chef's dexterity with his implements as he chops and tosses the food with his cleavers. At Memories of China, Chef William Tong promise such a show, at his festival, "Explore the Taste of Teppan".
The flavours of the food are released into the air while cooking and this smell increases appetite. Of course, the sense that is most enhanced during a teppanyaki meal is the taste of the food.
Chef Tong's menu includes Dancing Prawns, (prawns cooked in hot garlic sauce), Jumping Grouper (sliced fish in black bean chilli), Singing Chicken, which is diced chicken with a dry red chilli soya vinegar and Ching-Jang Vinegared Pork which is a dark sweet and sour pork.
For vegetarians the menu has Teppan Wild Mushroom that's cooked in Yakiniki sauce, Three Treasure (baby corn, water chestnut and cauliflower) in Oriental sauce, Hong-sau tofu which is deep fried bean custard braised with shiitake mushroom and bamboo shoot in a vegetarian oyster sauce (yes, there is such a thing), and Eggplant Szechuan style which is eggplant with button mushroom in a chilli garlic sauce. The menu includes many more dishes too.
The festival continues to 16 December, 2016 for lunch and dinner. The average price for two is Rs 2200 plus taxes.
At Memories of China, Vivanta by Taj, MG Road.