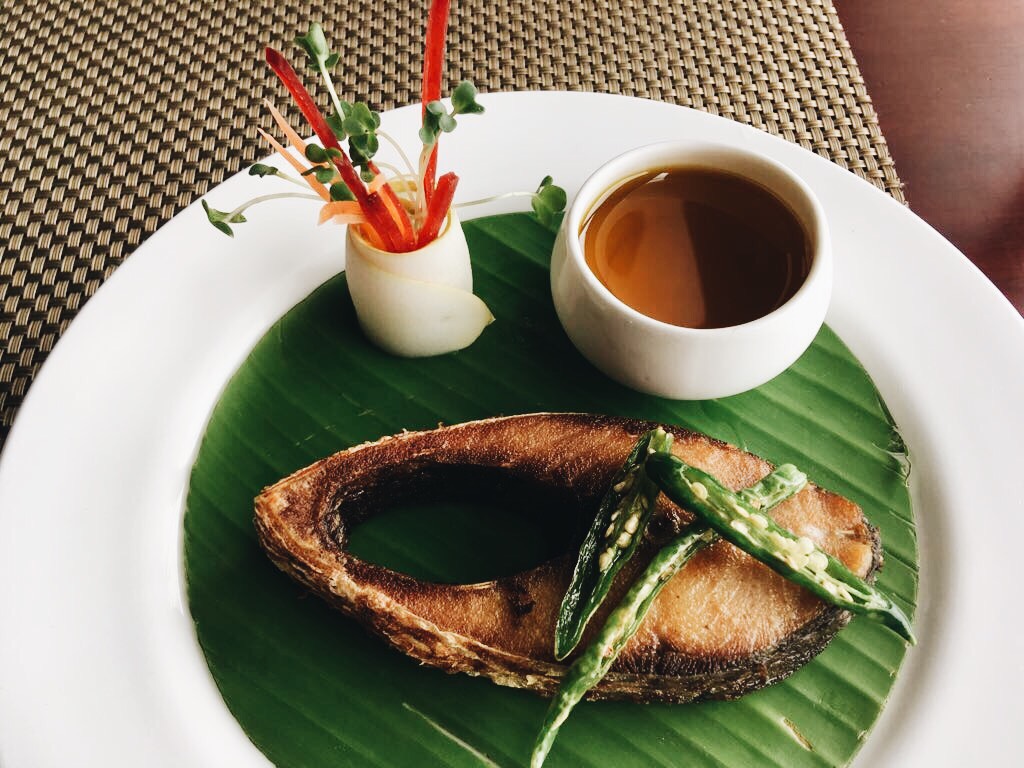 The hilsa fish is the pride of Bengal and is especially celebrated in the monsoon. The availability of hilsa is often reported in the newspapers. This tradition is brought to Bangalore at Oh! Calcutta with a special Hilsa Food Festival.
At Oh! Calcutta there are the Anglo Indian variations as well as traditional Hilsa preparations. The Smoked Hilsa and Ilish Fish Fingers are the Anglo Indian versions.
The traditional preparations include Steamed Hilsa, Hilsa in Banana Flower, Steamed Hilsa in Banana Leaves, Hilsa with Poppy Seeds and Coconut, in a spicy, tangy gravy and many others.
All of July, the menu is available for lunch and dinner.
At Oh! Calcutta, Church Street.