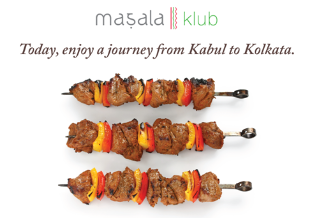 The Sadak – e – Azam or the Grand Trunk Road, as the Brits renamed it has been renowned as the route for trade, commerce and administration. But what also travelled along this road were culinary traditions that we still cherish to this day.
With a name almost as long as the road itself, the Masala Klub presents a food festival that will take guests on a culinary trail along the Grand Trunk Road.
For each place that marks the reputed route, there will be a cuisine to relish. Be it the dry fruits of Kabul or the barbecued kebabs of Peshawar, the imperial dastarkhans of Delhi or the vegetarian repast of Varanasi and of course, there are the Bengali sweets.
The menu will be a la carte and available for both lunch (12:30 pm to 3:00 pm) and dinner (7:30 pm to 12:00 am). Visit the Taj West End's Masala Klub from October 3 to 12 to experience this culinary journey.