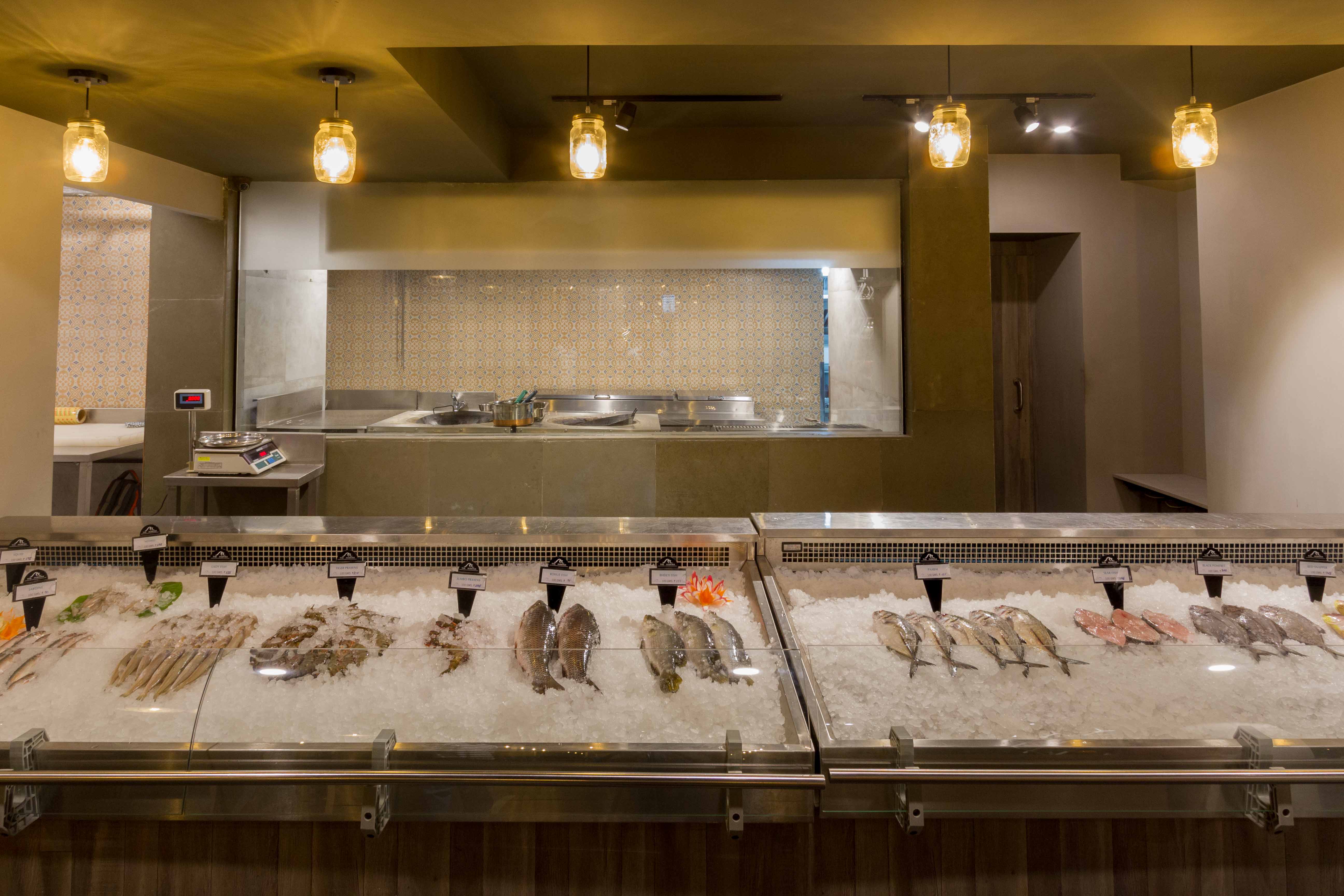 If Indiranagar is the ocean, then The Marina is the latest catch the Bangalore restaurants net. The new seafood restaurant is from, you guessed it, Chennai. But the brand has also travelled to Myanmar from where they bring some of the unique flavours.
Restaurateur, M Mahadevan - best known to old Bangaloreans as the author of carb heaven, Hot Breads - opened The Marina which has a in-house Seafood Market in the hopes he will destigmatize seafood in Bangalore.
"We offer fresh seafood everyday. Guest can select their favored seafood, local seafood as well as their cooking preference and our chef will prepare it. We want to create a budget friendly seafood destination", says Mahadevan.
The restaurant aims to cater to the vegetarians too but in the hopes that the fish eaters will bring them in. Which is why their menu has dishes like Prawn Moilee, Meen Mulakittathu, Crispy Calamari Rings, Meen Pollichathu, Nethili Dry Dry and Malabar Curry.
Visit The Marina at 311 Gowra, Binnamangala, Indiranagar Stage 1, Bangalore 560038.