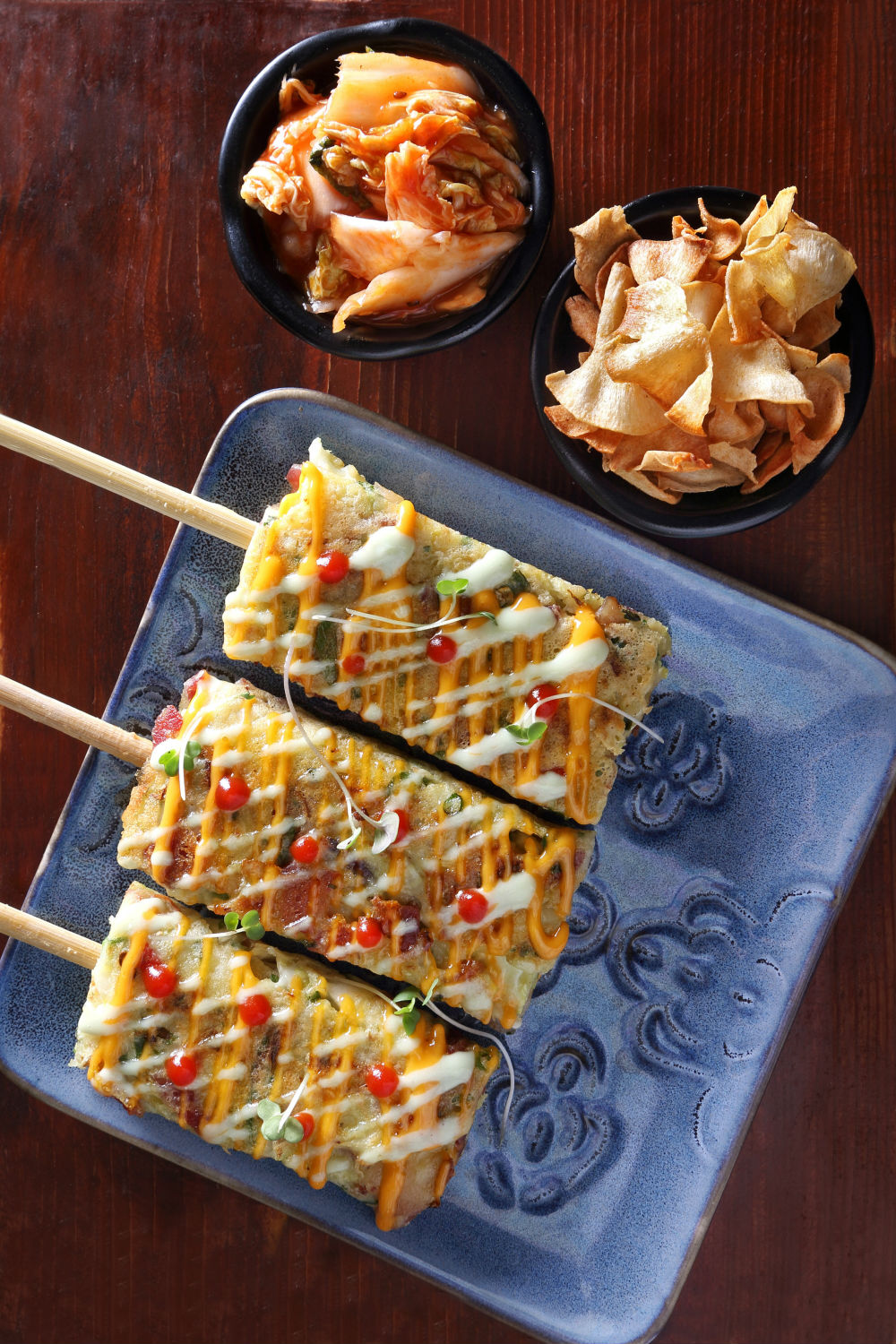 While the world is celebrating Christmas, Fatty Bao celebrates another tradition that may be even older than Christmas itself, the Night Market. In the Asian east, night markets make up the nightlife of the people. It's across ages, the food is varied, the entertainment and shopping spills into the streets. Fatty Bao offers a similar vibe this year end.
For lunch and dinner, Fatty Bao offers a menu inspired by night markets. This has lots of satays, grills, skewers, sushi and more. The menu is crafted by Executive Chef Prashant.
Sushi on the menu is Vegetarian Temari Sushi and Tuna Oshizushi with Soy Caviar. The recommended dishes from the grill are Grilled Quail Eggs, Firecracker Chicken Wings that is stuffed with basil jasmine rice, Hashimaki which is the Japanese omelette with cabbage and bacon, Mu Ping which is skewered pork and Mindanao Beef Skewers. All grilled dishes are served with kimchi and thin and crispy tapioca fries.
They also have platters on the menu. The vegetarian platter has lotus root, eggplant, mushrooms and potato skewers. For nonvegetarians, the skewers in the platter are prawn, squid, oyster and fish.
The Night Market festival desserts are Tokyo Banana with soft sponge cake, caramelised banana, ice cream and banana custard and Lokot- Lokot which is made with a crispy rice net that is filled with jaggery custard.
This menu is available till 1 January, 2017. There is also a special cocktail menu inspired by pods, leaves, stems and seeds, called "Root to Fruit". The average price for two with alcohol is Rs 2500 plus taxes.
At Fatty Bao.