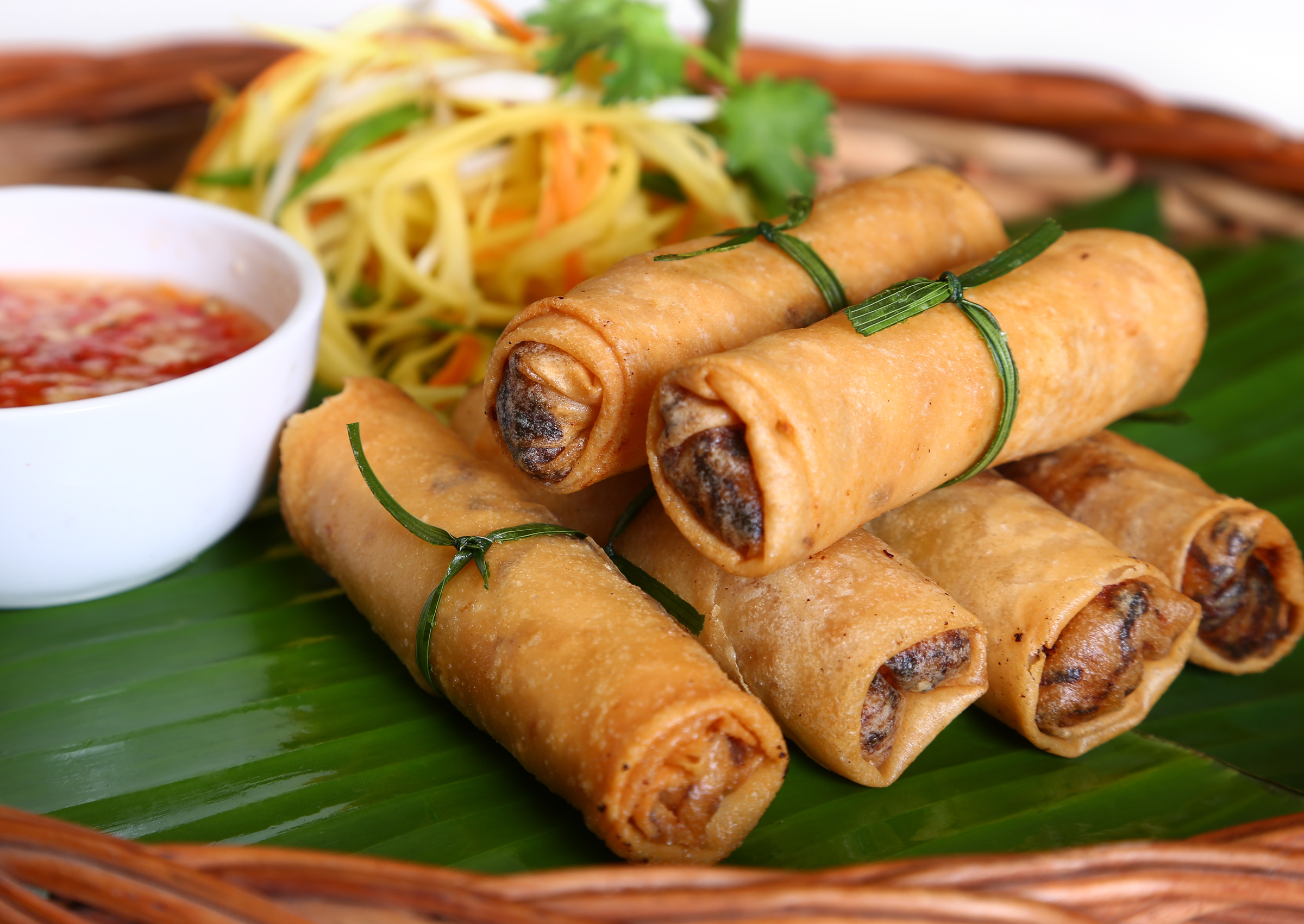 Chef Nguyen Thi Nho and Chef Ly Kim Ngan are visiting dignitaries at Benjarong, the Thai restaurant on Ulsoor Road, They are here from Ho Chi Minh City to bring Vietnamese delicacies to Bangalore. Formerly known as Saigon, Ho Chi Minh City is the capital of Vietnam.
On offer is a full menu with appetisers, salads, soups, main course which includes rice and noodles and desserts. The restaurant recommends the deep fried chicken spring roll with mixed herbs and chilli garlic fish sauce, known as Cha' Gio' Ga' Vo'I Rau So'ng va' Nu'o'c ma'm To'I' o't (We dare you to order this in Vietnamese.)
Vietnamese fresh spring rolls dipped in fermented bean sauce is available for those not interested in the deep fried kind.
Other recommendations include the Caramel Fish served in a clay pot and the banana cake.
Nguyen and Ly will also be conducting cooking demonstrations where you can learn the culinary techniques of Vietnam.
AtBenjarong, Ulsoor Road. The festival is until 24 July and the price for two is about Rs 1500 plus taxes.