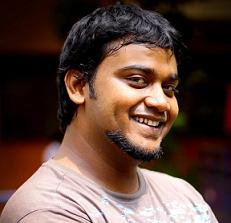 He loves faces. He believes in bringing out the celebrity in ordinary people through his photographs. He frequents weddings and musical events in the city and clicks his way to glory. Justin Jaideep Xavier, an automotive engineer by profession, photographs part time, and the 5000 odd likes on his Facebook page suggest that he's good at it. Explocity struck a conversation with the budding talent.
How did you start off?
Like everyone else does, these days. I bought a DSLR camera and began clicking pictures. I started a page on Facebook to showcase my pictures. One thing led to another and here I am.
How long have you been a photographer?
My first assignment was a friend's wedding. It's been two years since then.
Anyone with a DSLR camera calls themselves a photographer these days.
That's true. But we all need to start somewhere. I myself started that way. The fact is that in time, only the talented ones stand out.
Would you at some point quit your job to be a photographer fulltime?
I wouldn't do that, as I love my job as much as I love photography. Also, it's hard to make a steady income out of photography. Assignments depend on the season.