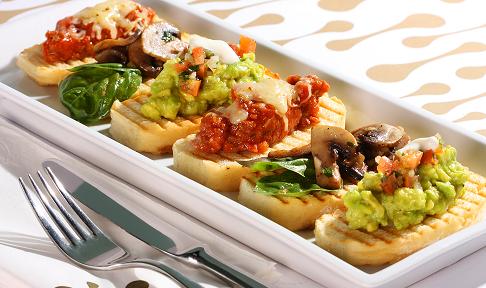 Tangerine ushers in the New Year for all its vegetarian patrons. Guests can order any vegetarian sizzler and get a vegetarian starter free.
There are many sizzlers to choose from, starting with creamy Fricassee of Mushroom and Corn, the spicy Asian flavoured Veg Semeru, the Stuffed Cottage cheese steak and much more.
The starters include Stuffed fried mushrooms, Mini Tofu cutlets, vegetable Crostini, the tofu mushroom Bruschetta and lots more.