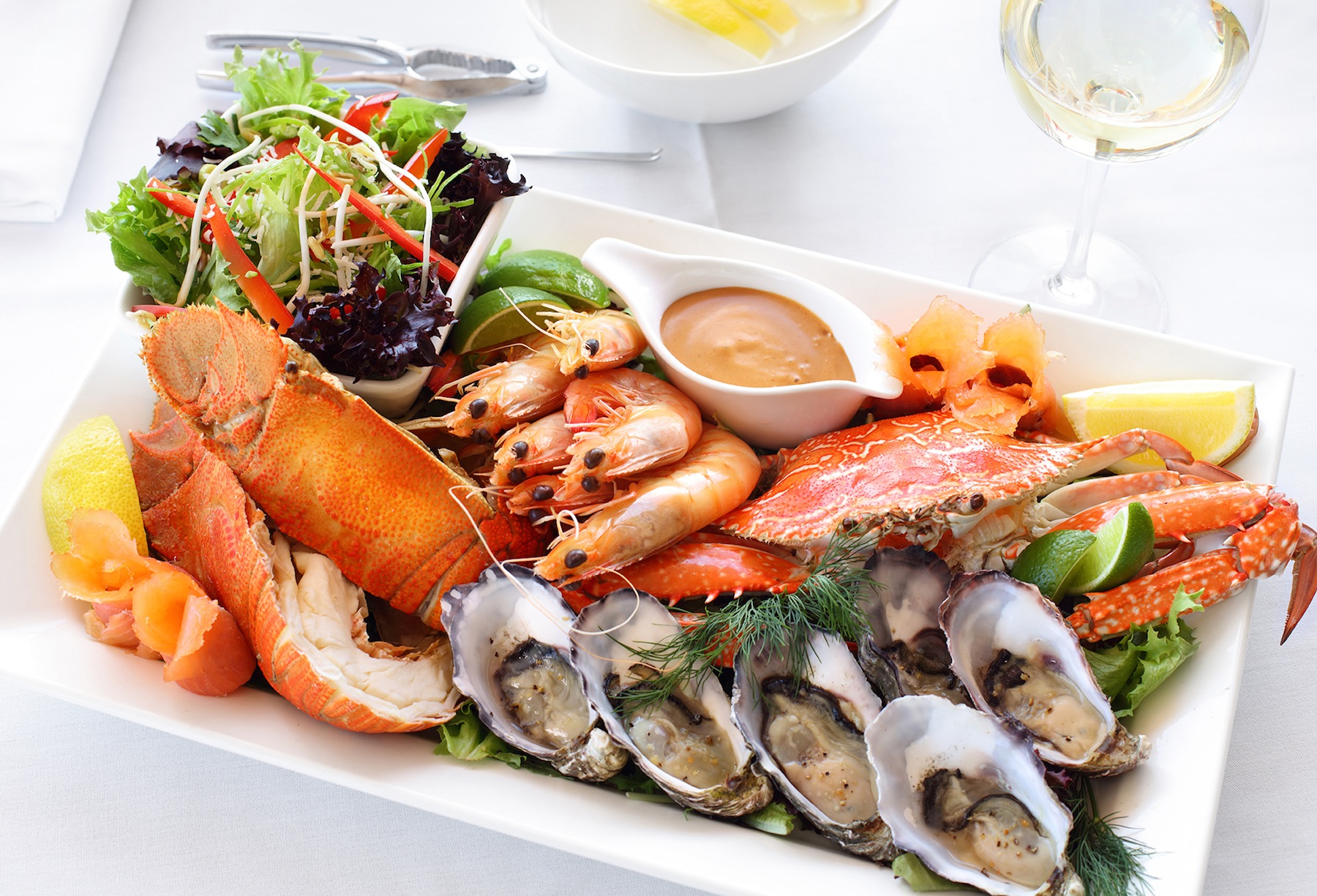 Every Wednesday night there is a seafood buffet at Leela Palace. Citrus, the hotel's all-day-long restaurant is where you get a taste of global cuisines. The restaurant has Middle Eastern cuisine, European and Indian, of course. Now, every Wednesday, at dinner, there is a whole buffet of seafood.
Treasures from the sea are cooked with Citrus chefs' signature flavours and spices. The buffet is served along with the International dishes of the regular buffet. Those allergic or just disinclined to our swimming friends can take advantage of the buffet too.
Unlimited Wine and Beer are included in the buffet.
What: Seafood Buffet
When: Every Wednesday, 7pm to 10:30pm
Where: Citrus, The Leela Palace