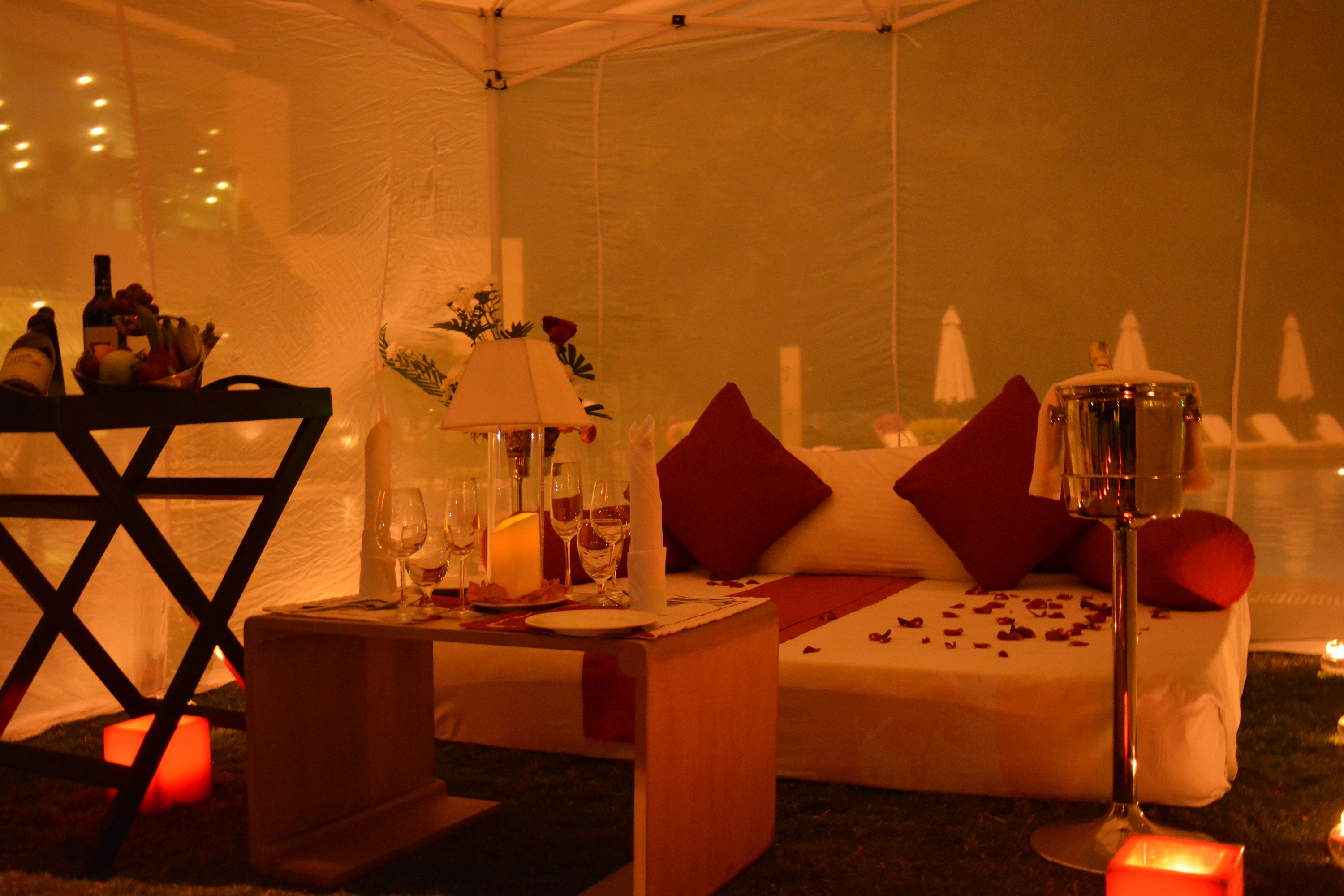 Valentine's at The Lalit Ashok has something to offer at all their F&B outlets.
At 24/7 you can "Dine on the bed". The poolside restaurant serves global cuisine in a candlelight setting. There is also music by Michael. The buffet dinner is priced at Rs 2450 plus taxes per person with alcohol and Rs 1795 plus taxes per person without alcohol. For the Dine on the Bed option the price is Rs 10000 plus taxes for a couple.
Baluchi offers a candlelit four-course dinner menu served with a glass of Rose wine. This is priced at Rs 1800 plus taxes for vegetarians and Rs 2250 plus taxes for non-vegetarians.
Chef Tenzin Dolma at OKO has curated a four-course candlelit dinner. The menu is served with unlimited sparkling wine, cocktails and imported spirits. The menu is priced at Rs 2450 plus taxes with alcohol and Rs 1795 without alcohol per person.
At Sutra, DJ Prithvi will play romantic tunes. Free valentine's day shooters are available on arrival. The cover charge per couple is Rs 1000.
At The Lalit Ashok.