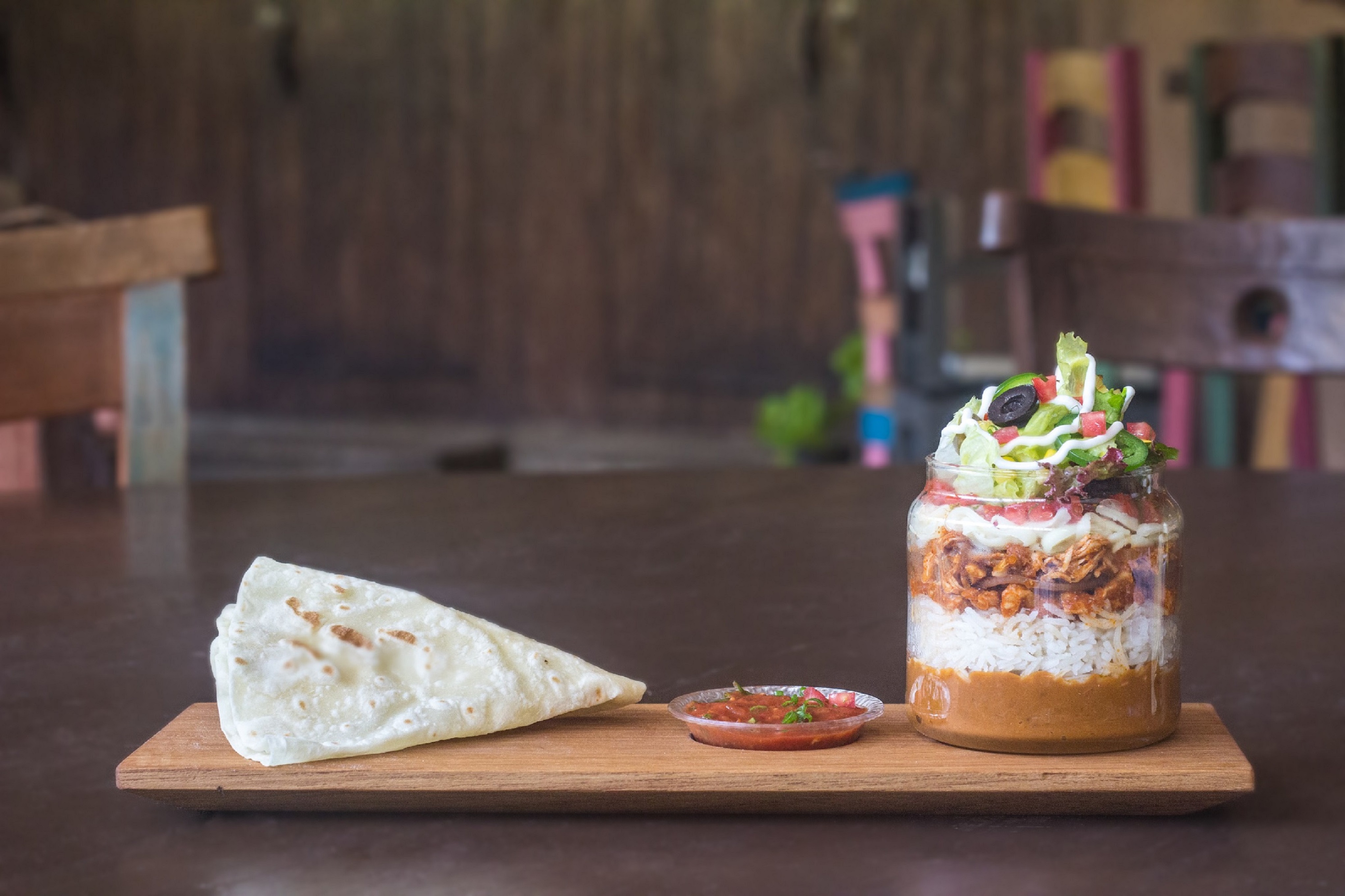 Chef Vikas Seth from Sancho's was once asked if one could make the Mission Style Burrito look more presentable without sacrificing the taste. Well the answer to that challenge is the Burrito in a jar. "The idea is to show what you are actually eating as you see the jar with layers." Chef told Explocity. Each jar has layers of refried beans, Mexican rice, main meat or vegetables, and topping of cheese, pico de gallo, salad, sour cream, served along with roasted tomato salsa and flour tortilla on the side.
They have classic options like BBQ Pulled Pork, Chili Con Carne and Chipotle Chicken. But also some adventurous ones like Fruity Guacamole (Guac with pineapple and pomegranate), Epazote (a Mexican herb) Mushrooms and Bell Pepper and the Guajillo Marinated Lamb.
Instead of rice diners can also opt for the healthier choice of quinoa. "Guests are more health conscious today, "Chef confides. Quinoa, apart from being healthy, is also originally from Latin America and is part of their traditional cuisine.
It has been a huge hit with diners. Burritos are a popular dish anyway. And with this novel presentation they are even more of a hit.
Sancho's, UB City, Vittal Mallya Road, Bangalore