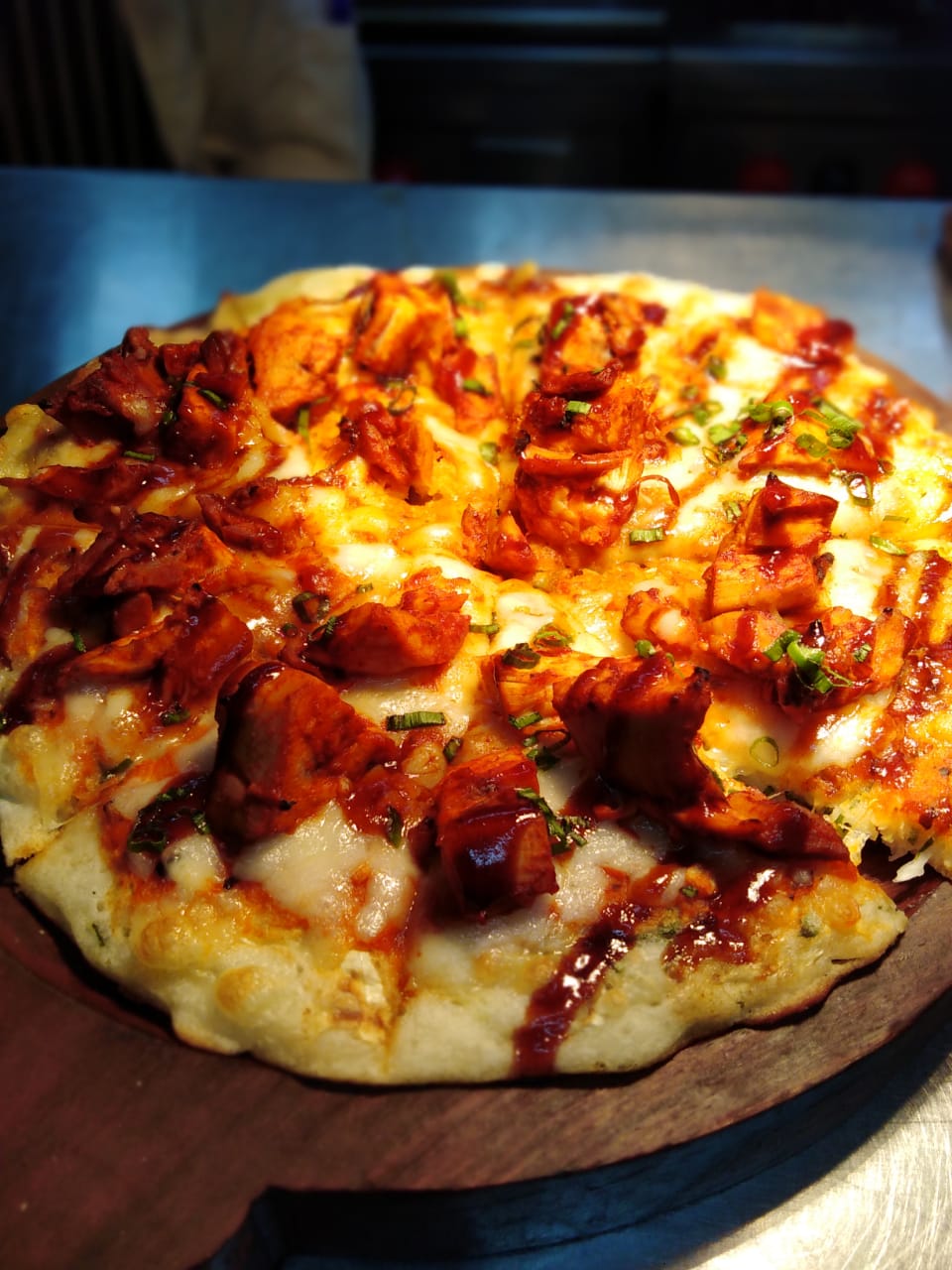 While pizzas are an Italian dish, the food has become omnipresent. Italian immigrants have travelled far and wide and left recreated different avatars of the dish. The US itself wars on the Brooklyn pizza versus the Chicago deep dish. So why not amalgamate the pizza with dishes from other parts of the world? That's the idea of the world pizzas at Ciclo Cafe.
The Japanese Okonomiyaki, Hungarian Langos and Turkish Lahmajoun resemble a pizza, in that they are types of bases topped with cheese, sauce, meat or vegetables. The festival has just four variations, the ones mentioned plus the Italian Calzone. Yes, even from pizzas originating country, the Calzone is being featured over the traditional pizza.
But take a look at the regular menu too. There sourdough pizzas for the less adventurous. The more adventurous should try the Hungarian Langos. This light, deep fried dough is topped with sour cream, cheese and meat of your choice. The dish is more of a snack. The Turkish Lahmajoun is  most resembling the pizza but with kheema (esque) and pickled onions, tomatoes and a drizzle of lime to top.
This menu is on offer till 31 August, 2018 at Ciclo Cafe, Indiranagar.