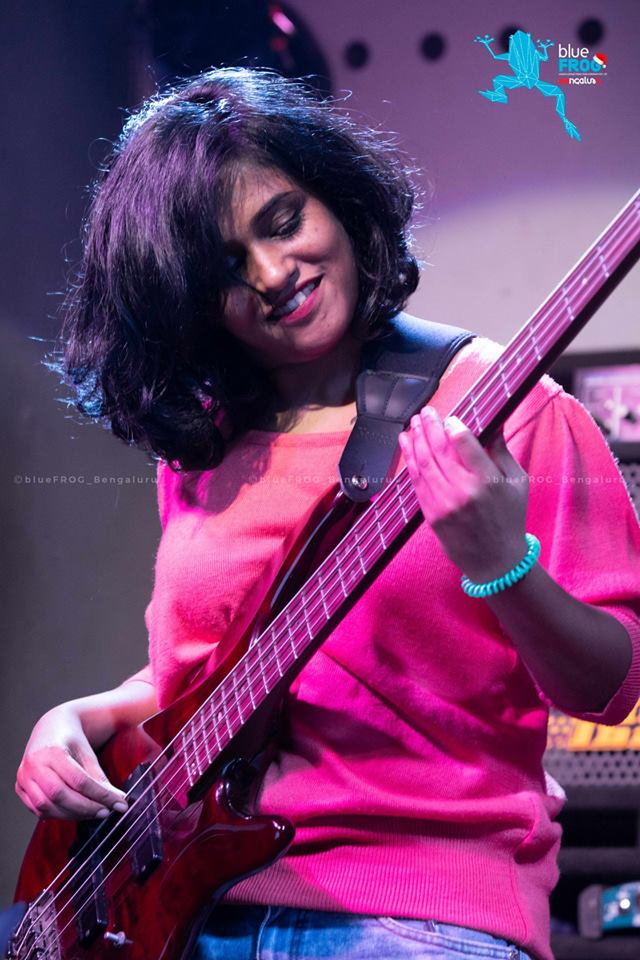 Haripriya Narasimhan is badass on the bass. She's also a foodie. In conversation with Explocity, Narasimhan gives you her picks of the Bangalore food scene.
Are you a foodie?
You could say that in a sense. Dessert is very important to me. I have a serious sweet tooth.
What's your favourite cuisine?
I like South Indian and Thai.
What's the last place that you went to in Bangalore that you really enjoyed? What did you eat there that stood out?
I went to VV Puram street. That was amazing. The Davangere Benne Dosa was amazing. I also had some chat.
What's your favourite dish of all time and where did you eat it?
My mom's pepper rasam, curd rice and Vathal Kuzhambu (pronounced vetthe korrambu). My mom's an expert.
What is your least favourite dish?
Bitter Gourd curry.
If you have to recommend a place to our readers what will it be?
Phobidden Fruit is fantastic. They have fantastic garden spring rolls.