Karen Martin worried that Anglo Indian cuisine was losing its culinary roots. But she didn't merely want to kvetch about it. So she addressed the issue right there in her kitchen, located off Indiranagar. And this was during the lockdown — an excellent time to address issues of one's heritage.
She calls her enterprise, House of Anglo — a testament to their polycultural heritage that gave the British kedgeree and all of us, a most fascinating cuisine to sample.
Karen Martin can rock "polycultural". You might describe her as a Scottish-English-Burmese Bangalorean. Her grandmother's grandmother is Anglo-Burmese. There are some Scottish bits from her grandfather's side. And the rest of her lineage is set against a backdrop of Anglo Indian. 
But Martin is a totally Bangalore girl. She studied in Sacred Hearts, Christ College and Jyoti Nivas, the proper blooding for any good Bangalorean.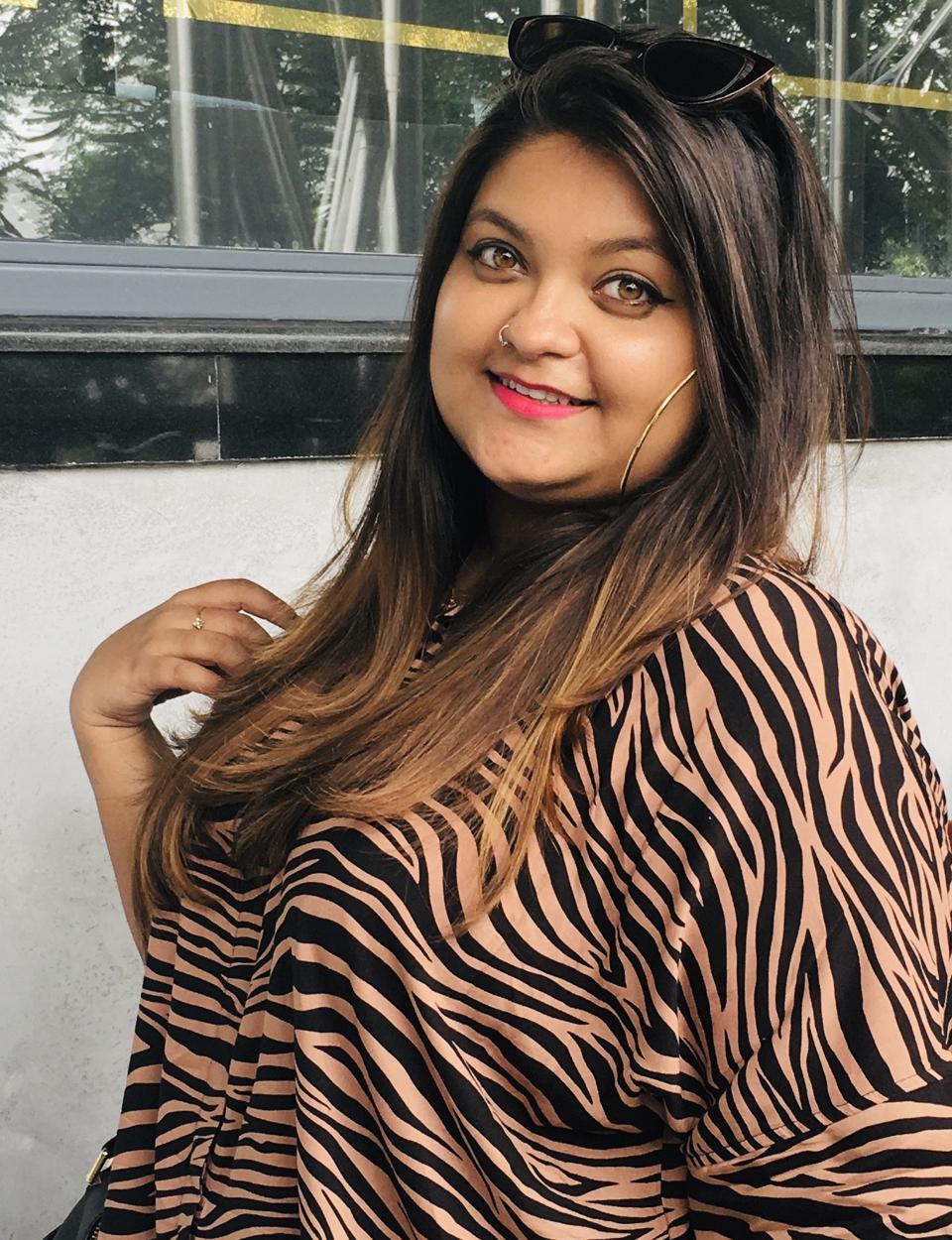 In its simplest description, Anglo Indian food is Indian dishes anglicised — which is how "kitchdi" became "kedgeree". Or conversely, Indian masalas used in British dishes — think cutlets and Grandma's Country Captain Chicken.
Because the British administration was spread across the subcontinent, Anglo-Indian dishes were influenced by the local cuisines.
"Take dal for instance," Karen Martin told Explocity, "In Karnataka it is made in a lighter way with less butter, spice and lentils," But the "dhol" in Calcutta is richer, spicier and has more butter."
Martin sticks to the Karnataka style that she learnt from her mother's side of the family. And that is the principal influence in House Of Anglo's food.
From her house kitchen, near Indiranagar, Martin decided on a menu after studying what she thought people would like. She cooks things like roasts, rather than going with the known stereotypes of soups and stews that have come to characterise Anglo food.
And it seems to be working. She is proud of going from five to 45 clients in the few months she's been active. "People who have never tried Anglo food have now become my regular clients," Martin said.
Martin quit her job as a PR executive and worked exclusively on House Of Anglo.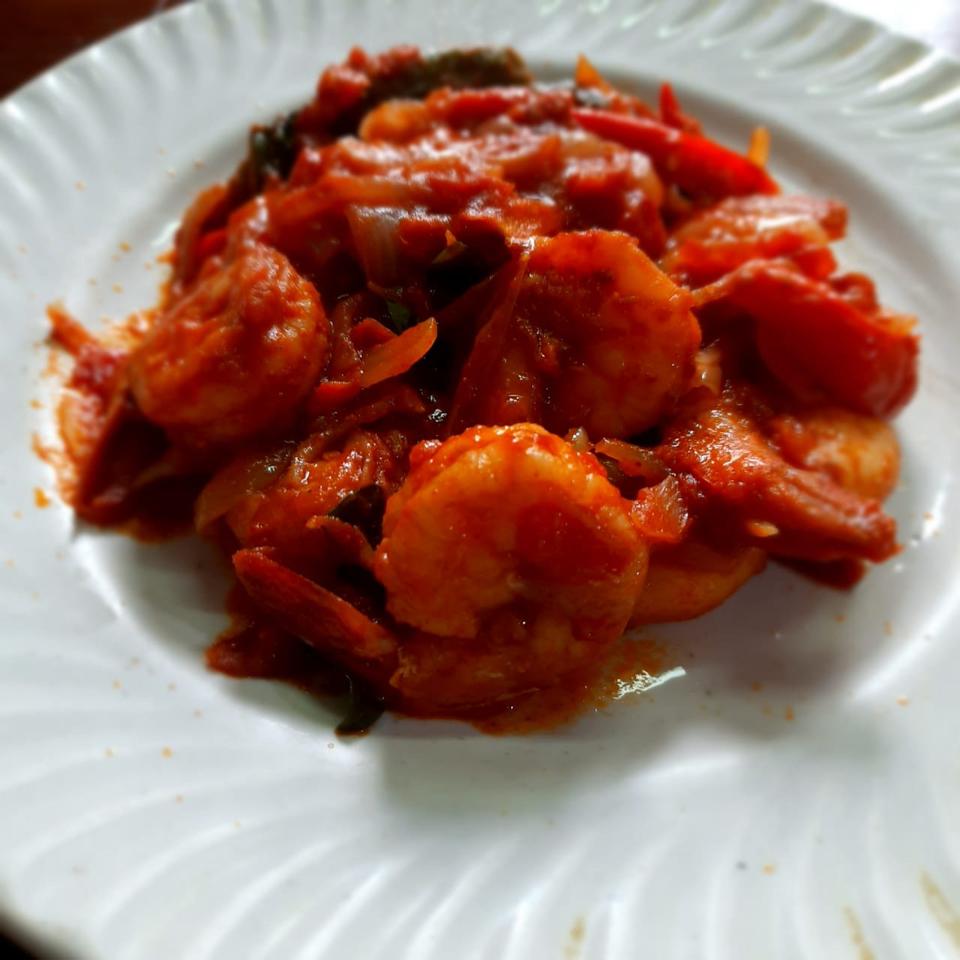 She uses her family recipes, like her great grandmother's Bread and Butter Pudding. The recipe is 40 years older than her grandmother. We didn't ask her great-grandmother's age. One never asks a lady her great-grandmother's age. 
House of Anglo uses only family recipes and nothing is from someone else's cookbook.
Her Chicken Roast in Maple Butter became a Christmas favourite. Martin giggled at her mother's reaction to discovering 10 chickens in her freezer.
Cutlets, green masala rice and vanilla pudding are all on Martin's menu. And, of course, Pork Chops, which, predictably, are another hit.
Martin is a fan of what she called "railway Anglo Indian cuisine" — what railway officers' wives used to cook (whence Railway Mutton Curry). Their influence is from all over because they travelled everywhere and got transferred a lot.
"Our family doesn't have any railway cuisine," she said, "but my great grandfather did work in Kolar Gold Fields and KGF has had its own influence on Anglo cuisine."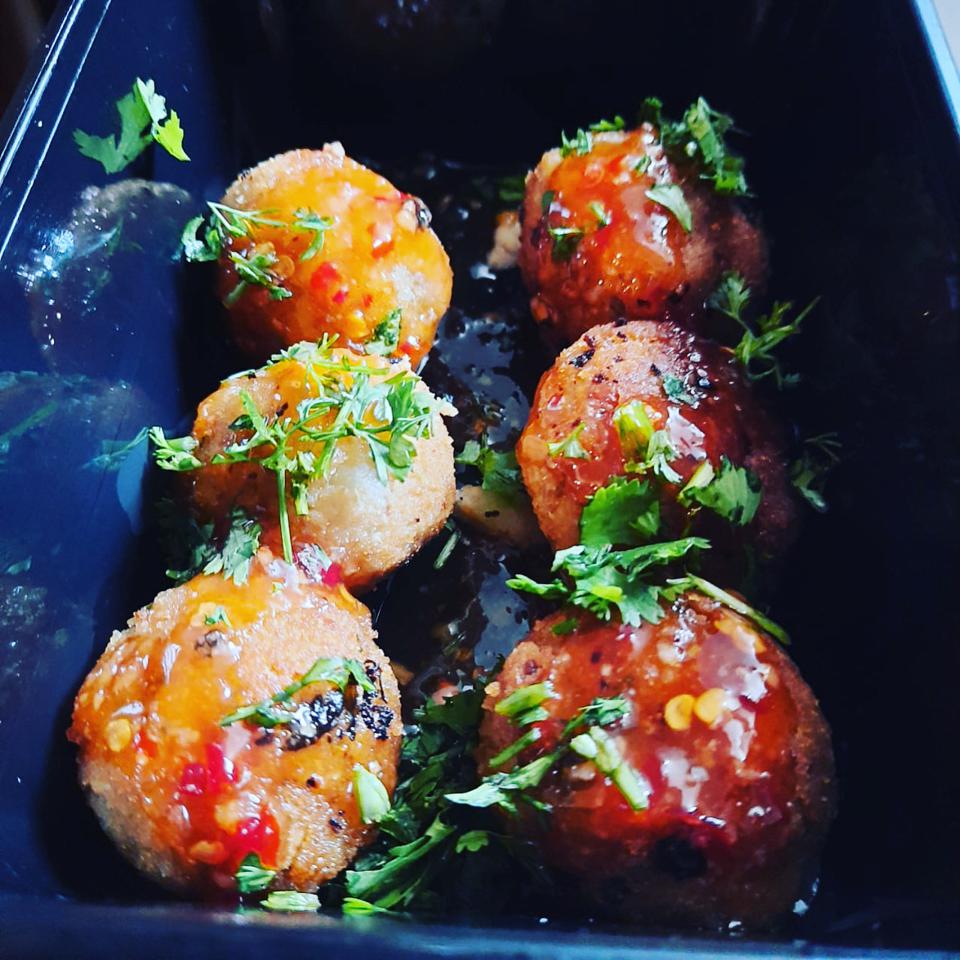 Karen Martin's story is quintessentially old Bangalore and every turn of Karen's narrative is another brick in the wall of Bangalore's cosmopolitan gestalt. And we believe that House Of Anglo has not received anywhere near its due recognition.
Yet.
If things work, she would like to open a restaurant. It will be based on her heritage. "We have kettles, pots and cutlery from over a hundred years ago," she said.
In the meantime, Karen Martin would like to showcase Anglo Indian culture as one that is inclusive and welcoming to all. 
She would also like you to place an order with her. DM https://www.instagram.com/house_ofanglo/?hl=en to order.